What it's really like to launch a home-delivery business: 3 entrepreneurs share their stories
Home deliveries have become a winning business for these three entrepreneurs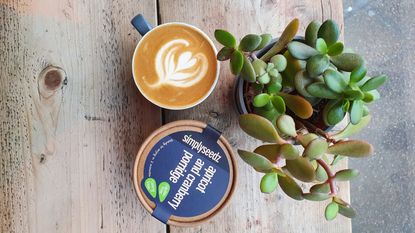 (Image credit: Cathryn Zielinski)

These three entrepreneurs have tapped into the trend for home-delivery services with a commitment to supplying nutritious food sustainably.
Our Brand New Directions series takes a look at inspiring businesswomen and how they got started setting up their own companies. We delve into the costs involved in realising their dreams, and the brilliant achievements won through their hard work.
Simplyseedz. owner Cathryn Zielinski
Cathryn Zielinski, 61, lives in Worcestershire with husband Andrew and their dogs, Freddy and Honey. Cathryn is the founder of porridge and snack pot brand Simplyseedz.
The idea
After 20 years in financial services, I was made redundant in 2009. I had recently suffered a blood clot in my lungs, and the health scare, combined with redundancy, made me take stock. I often left the house hungry then snacked in service stations. I wanted to live and eat better, so I traipsed around supermarket aisles looking for a healthy way to start the day, but there was nothing truly healthy. Back home, I made porridge sprinkled with nutritious, toasted seeds and wondered if I could turn breakfast into a business. But then I got a job in the travel sector and parked the idea for several years.
Business Breakdown
Start-up costs: £20,000
Comprising…
- Stock: £5,000
- Packaging design: £4,000
- Events and running costs: £11,000
Turnover: £65,000
Website: simplyseedz.co.uk
What happened next
In August 2016, I'd had enough of corporate life and wanted to see if my idea was viable. I bought sacks of oats, seeds and fruit, and experimented with flavour combinations in our kitchen. The Dark Chocolate and Ginger Porridge was created thanks 
to our son, Tom, 
who made a 
special request for chocolate porridge! I also developed other flavours such as Date and Apricot, and Apricot and Cranberry, as well 
as baked pumpkin seed snack pots.
I wanted the simple design of the pots to reflect what was inside – wholesome, nutritional, natural ingredients. I didn't want my brand to add to the plastic problem, so I scoured the market for recyclable cardboard pots.
I then toured farmers' markets, festivals and trade shows, slowly building a customer base who signed up to a porridge subscription on my website. Customers trusted me and wanted my porridge for breakfast every morning, which was a great honour.
We had wonderful reviews on Trustpilot from customers who appreciate that our pots are made without sugar, flavourings 
or milk powder. And I'm proud to have been approved by Happerley, which assesses brand ethics and sustainability.
Breakthrough moment
My first summer trading, I attended an event on the Daylesford organic farm 
in the Cotswolds. Carole Bamford, the owner, loved my stall and asked me to make porridge for her farm shops. That commission gave me confidence I had something people wanted.
Steepest learning curve
My biggest mistake was trusting people who made empty promises to help, leaving my pockets empty and theirs 
full. I've learnt the hard way to be wary.
Where we are now
Last year was difficult because I supplied much of my porridge to coffee shops, which spent much of the year closed. 
I now outsource production and sell about 35,000 pots a year. I still add all 
the labels by hand. It feels personal and I'm in no rush to upscale and have labels printed in bulk by a manufacturer.
Next I'm launching granola pots, and I'm aiming to supply more hotels, airlines and coffee shops. I'm preparing to supply a chain of ecological campsites and my website now sells breakfast hampers. Working with other small businesses such as Curious Roo coffee roasters and Tea+ drinks, I'm delighted to be able to offer customers a little extra to make their breakfast complete.
The Honestly Good Smoothie Company founder Neeta Kotecha
Neeta Kotecha, 57, and her son, Vikesh, 29, founded The Honestly Good Smoothie Company, delivering smoothie kits around the UK. They live together in Luton, Bedfordshire.
The idea
As 2015 drew to a close, my son Vikesh was suffering from digestive issues, and 
I knew I could help. Every morning, I'd blend him an organic smoothie, with cauliflower and broccoli, and spices like ginger and turmeric. I grew up watching my mum add spices to everything and knew they had powerful antioxidants. Within months, this ritual greatly improved his digestion and energy.
They say necessity is the mother of invention and it was only when I went 
on holiday to Lake Garda that Vikesh had an idea for a business. He didn't fancy washing, peeling and chopping ingredients every morning, but he knew bottled smoothies were mostly made of apple juice. 
By the time I got home, Vikesh was ready to hand in his notice at his recruitment job to launch The Honestly Good Smoothie Company, making organic, blend-your-own smoothie kits for home delivery.
Business Breakdown
Start-up costs: £20,000
Comprising…
- Website: £10,000
- Product development: £5,000
- Equipment lease: £5,000
Turnover: £200,000
Website: honestly-good.co
What happened next
To raise capital, I continued to work part-time in a pharmacy and Vikesh took on another three jobs in 2016, while we spent every free moment experimenting with ingredients. We sold the dining room table to make space for a blast freezer, to lock in nutrients. We also bought four other freezers for storage. My husband and I put all our savings and my pension into the business. We took on a Head of Product Development, Blake Bowden, and the website went 
live at the end of 2017.
Breakthrough moment
We haven't had to do much marketing as so many of our customers refer a friend, so our growth is very organic. It's amazing making something people love.
Steepest learning curve
We underestimated how complicated 
it would be to create a 230g pouch of mixed ingredients. We also had to figure out how to transport frozen ingredients. At first we used gel packs but they didn't work in summer, so we now use dry ice.
Where we are now
The sentiment of our brand is clean, wholesome and honest. There are no nasties in our pouches nor in our brand. Using organic ingredients means there are no pesticides or herbicides. The packaging is recycled and recyclable, and our peels and skins are given to local allotments for compost.
We've moved production to a facility 
in London, so the house is getting back to normal. Our smoothies now have themes, like The Whirling Dervish and Mint Choc Chip, with sweet potato, spinach, mint, cashews and cacao nibs.
We've launched a pantry, so customers can buy ingredients like baobab and maca powder, and we're launching protein, dessert and mother-and-baby ranges.
Customers can also scan a 
QR code to tell us if they like a smoothie, which helps our algorithms profile their taste preferences. It's all very futuristic but it means we can give every customer 
a tailor-made experience.
Après Food founder Catherine Sharman
Catherine Sharman, 52, is co-founder of Après Food, a restaurant in Clerkenwell, London. In lockdown, 
she launched Better Boxes. Catherine lives in London with her dog, Archie.
The idea
I cared for my grandparents at the end of their lives and adored them. When they left me money, I wanted to make them proud. I was already a trained chef and nutritionist, so I invested my inheritance in launching Après Food. My son, Benjamin, now 25, so firmly believed in my vision, he invested his inheritance too.
My business partner, Danny, and I opened in January 2017. The menu was curated to help people understand the transformative power of nutrition and the connection between what we eat and how we feel, bringing nutritional therapy to life. For three years, we worked 15-hour days and the concept was a success.
We earned loyal customers, but when COVID-19 hit, we lost 99% of our trade. Feeling sorry for ourselves was not 
an option and I didn't want to let my grandparents down, so we brainstormed and came up with Better Boxes, frozen ready meals as nutritious and nourishing as anything we'd serve in our restaurant.
Business Breakdown
Start-up costs (of pivot): £37,000
Comprising….
- Marketing: £12,000
- Photography and website: £7,500
- Packaging and branding: £7,500 Production/development: £10,000
Turnover: £300,000
Website: apresfood.com
What happened next
I believe we must take care of our bodies and our planet. Once we'd organised 
the menu, we went to great lengths 
to ensure our cartons were recyclable, biodegradable and compostable. 
Even the ink on the cartons is vegetable-based. Customers choose a delivery day and their box is sent out overnight and arrives still frozen. A friend turned our website into a selling site, we listed our bread, cakes and puddings as add-ons, then advertised on Instagram. The result was remarkable and I realised that 
Better Boxes was our future.
Breakthrough moment
It wasn't until I found 100% compostable containers that could be frozen and put straight in the oven, that I felt sure a customer at home would have the same taste experience as someone in-house. The first time we put our meals in 
these containers, I was flabbergasted and knew our food could continue 
to make our customers feel beautiful.
Steepest learning curve
Without people in the restaurant, 
I initially felt so alone. While I'd always had a love/hate relationship with social media, it came into its own, connecting us with customers old and new.
Where we are now
At the end of 2020, three wonderful clients invested, so we can move into 
a big commercial kitchen. Customers can search for meals based on dietary requirements, lifestyle preference or health concerns. We've launched three health boxes: Immune Support, Blissful Sleep and Clarity of Mind. My best friend's daughter, Lauren, designed 
the illustrations for the box sleeves and website, and Benjamin designed the PDF for the nutritional guides I've written.
Our pivot has not only saved our business, it's helped me share my way 
of eating with more people. Although 
I wouldn't wish the stress and worry of last year on anyone, I am filled with hope for a dream unexpectedly coming true.
Sign up to our free daily email for the latest royal and entertainment news, interesting opinion, expert advice on styling and beauty trends, and no-nonsense guides to the health and wellness questions you want answered.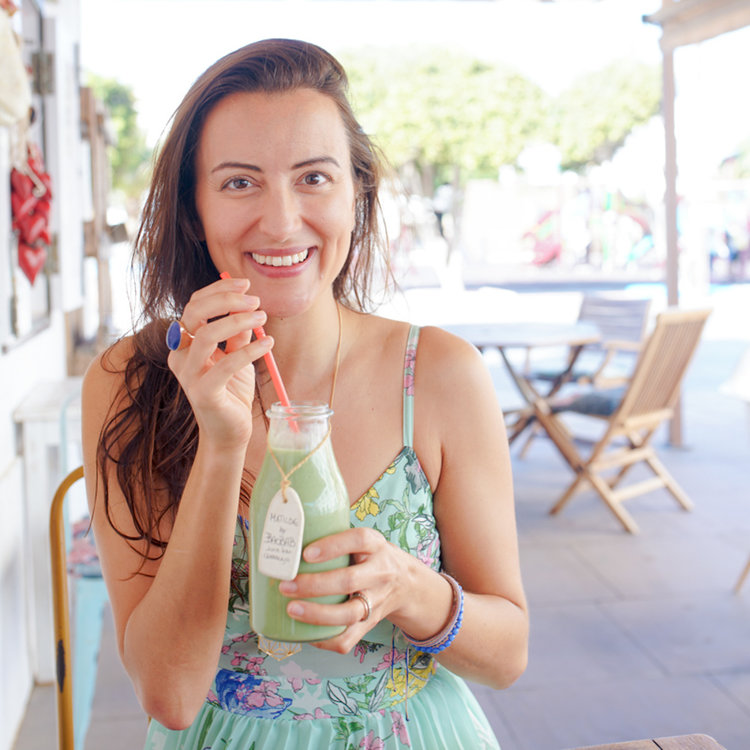 Kim Willis is an award winning writer who specialises in writing about amazing women who do good in the world. She loves to champion women running ethical businesses, going on adventures, launching charities and helping others. Kim's ethos is to write about good deeds, good things and good vibes.
When not writing, Kim loves hiking, running, swimming, cold water dunking and stand-up comedy (watching, not performing). Kim lives in rural Wiltshire and writes from her (insulated, thankfully) garden shed.