The Vagina Museum is the cultural experience you never knew you needed - here's how you can save it from closure
An educational day out.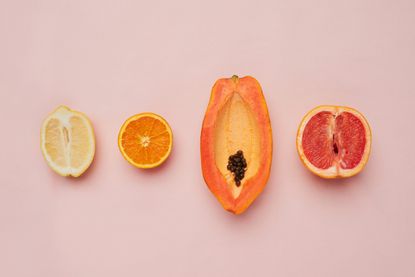 (Image credit: Getty Images/iStockphoto)
The Vagina Museum (opens in new tab) in London opened in November last year and it is dedicated to all things gynaecological.
It aims to teach women and vulva owners more about their bodies and kill and stereotypes and taboos people may have. We should all know how to look after our vagina's, from keeping vagina health (opens in new tab) in check, to seeking out the best vibrator for some solo loving.
There is something for everyone. From line drawings of the female form to clay casts of clitoris', photography of women, graphic posters, cross-stitch and embroidered pieces and posters depicting periods, too.
But the institution is at risk.
"We have no external funding, and we are so new that we were not eligible for most government support," she said.
MORE:A no nonsense guide to normal vaginas (opens in new tab)
"Staying safe is our highest priority and we will be doing everything we can to keep our staff, volunteers and visitors, as safe as possible."
The museum's director, Florence Schechter, said she is excited to reopen the museum and hopes a new campaign will help keep the doors open longterm. The Vagina Museum is now selling artwork in order to raise funds to keep it afloat.
So far the auction has raised over £13,000. The success comes from a big advertising campaign showing some of the vulvas across London on posters and billboards.
Two media companies – LondonLites and Jack Agency – agreed to donate the spaces to the museum so the advertising could take place.
The project's creative director, Nathalie Gordon, spoke about the importance of places like these. Other European countries have sex museums but in true British form, we are quite prudish. It is time to change that!
"Having inclusive spaces like the Vagina Museum where people of all walks of life can come and learn about everything from FGM [female genital mutilation] to the basic science of the vagina, whilst also having access to evening events about sex positivity and safe and inclusive community outreach programmes – these are all things we cannot afford to lose. And we will if the Museum continues to lose money," said Nathalie.
All bids can be made by emailing opensoon@vaginamuseum.com and quoting the name of the piece. All pieces can be viewed here.
Happy bidding!
Rachel is a freelance contributor to woman&home, covering news as well as books, lifestyle and travel. Her byline has also appeared in The Independent, The Financial Times, ELLE Magazine, VICE, Glamour Magazine and others. She loves nothing more than talking with people to share their stories. When she is not writing you will definitely find her nose in a book or magazine, or perhaps training for the next half marathon, practicing yoga or eating in London's best restaurants.