The Queen's childhood friend reveals touching details about the young 'Lilibeth' in never-before-published diaries
The journal entries of the Queen's childhood friend, Alathea Fitzlan Howard, have been published in The Windsor Diaries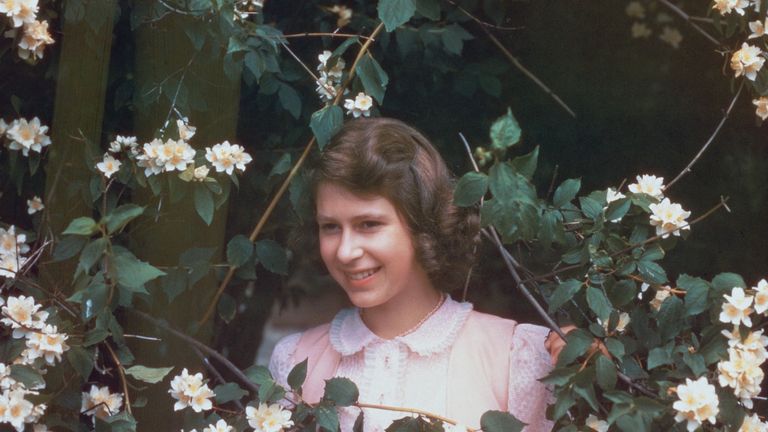 (Image credit: Lisa Sheridan/Studio Lisa/Getty Images))
The diaries of the Queen's childhood friend have been published for the time, after more than seven decades in hiding.
The Queen's childhood friend has shared never-before-heard details about the young royal's youth in newly published diaries.
The Windsor Diaries includes a collection of journal entries by Alathea Fitzalan Howard, who was neighbors with Princess Elizabeth during World War II.
---
The Windsor Diaries invites readers into the mind of Alathea Fitzalan Howard, one of Princess Elizabeth's closest friends growing up, through a collection of her never-before-heard journal entries.
The book, which consists of several excerpts dated between 1940 and 1945, chronicles Alathea's adventures during her time at Cumberland Lodge in Windsor Great Park. She was sent to live at the grandiose residence with her grandfather during World War II and quickly developed a strong relationship with her royal neighbors. Her diary entries reveal a number of anecdotes about Princess Elizabeth and her sister Princess Margaret, highlighting the surprisingly ordinary lives of the two siblings during their teenage years.
Alathea left her diaries to her niece, Isabella Naylor-Leyland, after she died in 2001. Lady Isabella inherited a lifetime's worth of material from her aunt, who recorded every single day up until her death. While the entire collection is likely to be a thrilling read, its earlier volumes are particularly fascinating. Alathea's adolescent entries detail many experiences with the Queen long before her coronation, revealing the playful nature of the young 'Lilibeth.'
"I think with the Queen, it was a sort of a typical teenage friendship, and they would laugh and giggle and enjoy each other's company and didn't discuss anything too serious," Isabella said.
Alathea shared plenty of adventures at Windsor with Lilibeth and Elizabeth, whose names are abbreviated to L and M throughout the diary. In one extract from 1940, she writes about the trio playing French games together before they 'messed about' in the rain. She also mentions them unblocking a stream and traipsing across stepping stones, revealing a slightly less polished picture most would have of the Queen's childhood.
Lady Isabella explains how the diaries 'show really how incredibly simple their lives were.' Contrary to popular belief, the young royals were encouraged to explore the outdoors and experiment with different activities.
"They did unblock streams and take old prams out and fill them with old bits of iron and that type of thing, which I feel does show a simplicity—I suspect a lot of people would think they had a very grand life."
The diaries also detail Alathea's relationship with the Queen Mother, who is consistently referred to as Q. The teenager speaks very fondly of the late monarch in the diaries, recounting their numerous tea parties and card games.
"She was very chatty to me. I simply love her," she writes in another 1940 entry. She recalls being unable to curtsey on one occasion because she was stuck in bed, but notes that it was not an issue.
"I feel perfectly at my ease with them now, especially the Q," she says. "She wants me to come again, as she says it's nice for both L and me. I feel I am one of the most fortunate people in the world."
Emma is a news writer for woman&home and My Imperfect Life. She covers the Royal Family and the entertainment world, as well as the occasional health or lifestyle story. When she's not reporting on the British monarchy and A-list celebs, you can find her whipping up vegan treats and running the roads to cheesy '90s pop music...but not at the same time, obviously.