Sad reality for the Queen as she has 'lost everyone she's ever trusted'
The Queen no longer has the three people she trusted the most by her side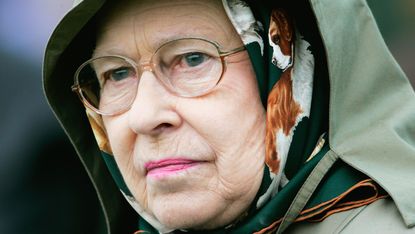 (Image credit: Photo by Tim Graham Photo Library via Getty Images)
The Queen has lost every person she has ever trusted, according to a heartbreaking claim made by a royal biographer.
The Queen has now lost the three people she trusted the most, according to a royal biographer.
Her Majesty faced the death of her husband, Prince Philip, earlier this year.
---
The three of Her Majesty's closest family members and confidants have now all passed away, following the loss of Prince Philip earlier this year.
According to author Matthew Dennison, the Queen has only ever gave her full trust to the Duke of Edinburgh, her sister Princess Margaret and her mother.
While the monarch of course shares a close bond with her four children, friends and other royal family members, Dennison claims that her trust in Philip, Margaret and her mother was always unmatched.
Prince Philip was the last of the three to leave the Queen through death, passing away age 99 in April of 2021 at Windsor Castle.
Her Majesty's little sister and mother both passed away in 2002, within two months of each other.
In his book, entitled 'The Queen', Matthew explains, "In her long role as monarch, the Queen has probably trusted fully just three people: her mother, her sister and her husband, a trio to whom she was closer than any of her children or friends."
"After the deaths of the Queen Mother and Princess Margaret in 2002, Philip was the sole remaining member of that group," the book goes on to say, according to The Sun.
"With his loss, the monarch is arguably more alone than at any time in her long life."
Members of the royal family recently teamed up with the BBC to create a special documentary in Prince Philip's honor, called The Royal Family Remembers.
In a trailer for the TV special, Prince Harry, Zara Tindall and Prince William, among others, shared their special memories of their grandfather.
"You never really prepare yourself for losing him because he was always there," Zara Tindall, who is Princess Anne's daughter, said about Philip.
"He's always been a huge presence behind everything we've done really," Prince William goes on to say in the touching tribute.
"What you see is what you got with my grandfather. He was unapologetically, him," said Prince Harry, who took part in the heartfelt project despite his move to LA with Meghan Markle.