Another royal family member has tested positive for coronavirus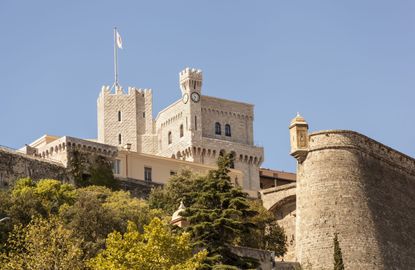 (Image credit: Getty)
Another royal family member has tested positive for the coronavirus.
Prince Albert II of Monaco's daughter, Jazmin Grimaldi, broke down in tears when she took to social media to share a video of her confirming the news.
"I have come to terms with some news today. I was called this morning by the hospital that I got tested at for COVID-19... and I did test positive," the 28-year-old, who does not hold a royal title, told her followers.
"This wasn't a shock to me per se, because for over this past week I have had COVID-19 symptoms. I have been really cautious. I have been social distancing. I only go out to get the groceries and I always wear a mask and I always sanitise. I hope I can help at least one person today with this personal testament because over this past week I've fallen really ill."
Jazmin's father, Prince Albert, also battled coronavirus but recovered back in April.
Describing her coronavirus symptoms, Jazmin added, "I started to feel a scratchy throat and not 100 per cent myself, just a little off. I started to feel a fever coming on and chills. I woke up and I did have a fever."
This comes after Prince Charles, heir to the British throne, spoke out on his experience with coronavirus.
The future King opened up about recovering from the virus, that has taken the lives of thousands across the UK, expressing his gratitude that he made it through.
"It makes me even more determined to push and shout and prod. I was lucky in my case and got away with it quite lightly," he said.
"I've had it, and I can so understand what other people have gone through," he explained. "I feel particularly for those who have lost their loved ones and have been unable to be with them at the time."