The surprising reason the Queen once wore her hat backwards
Upping the style stakes!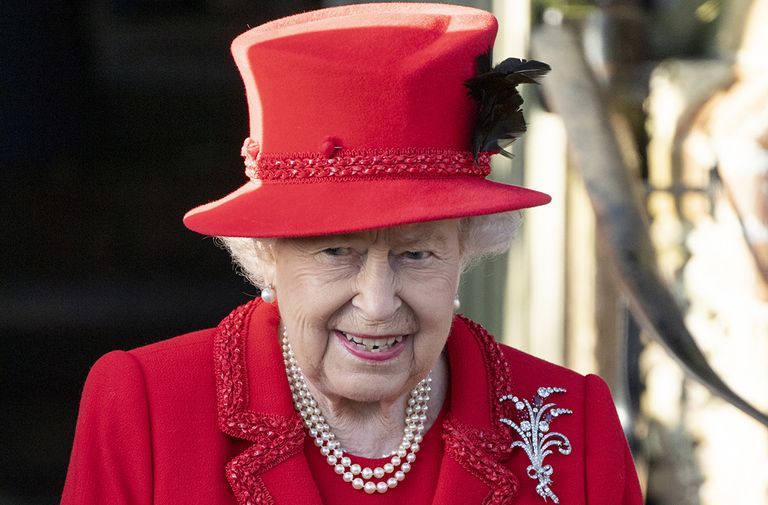 (Image credit: Getty)
The Queen is always out in a perfect and polished outfit. But it turns out one time that she took a bit of a risk with a last minute change.
The Queen is always seen out and about looking polished in perfectly tailored and thought-out outfits.
With the help of her personal advisor and senior dresser Angela Kelly, Queen Elizabeth plans each and every one of her bright colour co-ordinated outfits down to the last tiny detail.
But it turns out that she once attended an engagement with her statement hat facing the wrong way round. And she did it on purpose.
MORE: Peter Phillips reveals how Queen is doing ahead of emergency meeting with senior royals
According to Angela, the Queen made the risky fashion move when she closed the 1998 Commonwealth Games in Kuala Lumpur.
Opening up about the occasion in her tell-all book The Other Side of the Coin: The Queen, the Dresser and the Wardrobe, Angela admitted that she once chose a rather unflattering hat for Queen Elizabeth, revealing that she only realised her faux pas when she unpacked it for the monarch to wear.
'As soon as I had it in my hands, I knew, deep down, that it was not going to suit the Queen.
'With a commanding shell-like brim and a very large flower on the reverse, it was certainly an interesting and beautifully made piece, but I had a gut feeling that it would not complement the outfit or enhance Her Majesty's features.'
'As the morning went on, I became increasingly worried,' continued Angela, 'so I decided I had to raise my concern and face the consequences later.
'So, I waited for the Queen to come into the dressing room, took a deep breath, and said, "Your Majesty, I don't think you should wear this hat. It is not the right design for you and it won't suit you."
MORE: The reason why Prince Harry and Duchess Meghan Markle's announcement was rushed has been revealed
'A long silence followed before she eventually looked up and said, "Well, it's a bit late now. What else can I wear? I must wear it."
'Although I admired her pragmatic approach, I was insistent.'
Angela revealed that they then decided to try the hat backwards instead.
'I told her I had been examining the hat from all angles and that it would be better worn back to front.
'The Queen couldn't believe that this would work. I told her that, if she did not believe me, she should consult the Duke of Edinburgh, as he always tells her the truth.At this point, I left the room feeling somewhat terrified, as you can imagine,' Angela went on, adding, 'Before long, Her Majesty called me back.
MORE: Big details about Princess Beatrice's wedding confirmed by broadcasters
'She had consulted His Royal Highness and, after an amusing conversation, in which I imagine The Duke didn't hold back, the Queen had decided to wear the hat the wrong way around, as I had suggested.' Who knew Prince Philip was a handy man to have around in a fashion crisis?
Thankfully, it seems like it all worked out in the end!