The Queen and Prince Edward join the nation as they clap for the NHS
A lovely gesture!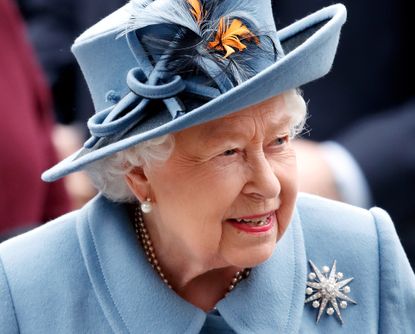 (Image credit: Getty)
Her Majesty the Queen and Prince Edward and family joined the nation in its coordinated clap for NHS workers last night.
On Thursday evening at 8pm, thousands of members of the British public engaged in a synchronised, minute long clap to thank NHS staff for all they are doing amid the coronavirus pandemic.
Of course, the royal family came out in force on social media to support the special cause.
The Queen's youngest son, Prince Edward, shared a sweet video of him and his family joining in.
The Earl and Countess of Wessex appeared outside their front door alongside their children Lady Louise and Viscount James, smiling for the camera and applauding.
Paying tribute to health staff, Prince Edward said, "So from all of us just a huge thank you to so many of you working on the frontline - you're really appreciated keep up the fantastic work."
A caption beside the video read, 'The Earl and Countess of Wessex, and their children, show their support for all those working on the frontline. #clapforourcarers 👏👏👏 #ThankYouNHS.'
It went on to share a statement from the Queen, thanking the NHS herself.
'"We are enormously thankful for the expertise and commitment of our scientists, medical practitioners and emergency and public services" - Her Majesty The Queen,' it said.
Meanwhile, on the Royal Family Twitter account, a video showing Windsor Castle lit up and surrounded by applause was shared, with a message saying, 'ClapForOurCarers #ClapforNHS from Windsor Castle!👏👏.'
Lots of royal fans responded to the Tweet with kind words, praising the Queen's involvement in the big moment.
'Fantastic God Save Our Queen,' one wrote.
'Wonderful and uplifting,' added another, while a third chipped in, 'It's the Queen clapping for the NHS! Amazing.'