The Queen once did something hilarious to hide from an unwelcome guest at Buckingham Palace
We can relate to this one... 😂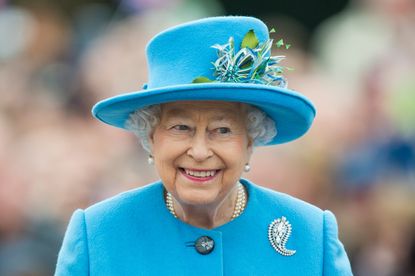 (Image credit: Getty)
Her Majesty the Queen has shown hospitality to some of the world's most important leaders.
Her main royal residence, Buckingham Palace, has had the likes of Donald Trump, Valdamir Putin, Robert Mugabe and even John and Jackie Kennedy through its doors - lovers of The Crown (opens in new tab) will know the story behind that particular visit!
While the monarch is known for staying politically neutral and welcoming huge names from across the globe into her home, there was once a rather controversial visitor that she wasn't so keen on spending time with.
In the new ITV documentary, Our Queen: Inside the Crown, it was revealed that the Queen took some drastic measures to avoid bumping into Romanian dictator Nicolae Ceaușescu and his wife Elena, during his visit to the palace in 1978.
On the occasion when they were staying she took the corgis out for a walk in the palace gardens and she could see the Ceaușescus coming the other way," said royal journalist Robert Hardman, in the documentary, which aired last Thurday.
Revealing that the iconic royal decided to hide in some shrubbery to avoid coming into contact with Nicolae, Robert said, "She thought, 'I really can't face talking to them,' so the first and only time in her life, she actually hid in a bush in the palace gardens to avoid her guests."
Chipping in on the funny tale, British Foreign Secretary Lord David Owen said, "The Queen puts up with many different people, but Ceaușescu was too much for her.
"She made it quite plain she didn't like that visit!"