The surprising reason why the Queen doesn't actually own a wardrobe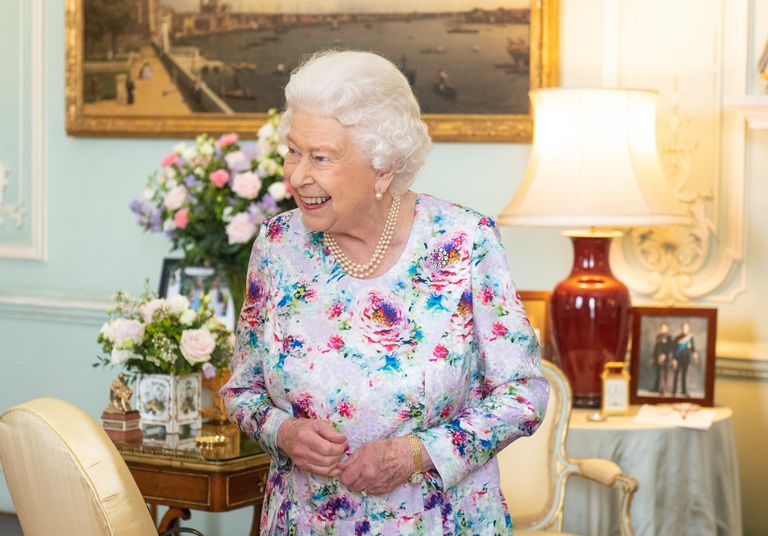 The Queen is always looking flawless in her colourful outfits, but turns out that she doesn't have same morning routine as the rest of us non-royals when it comes to getting dressed.
When you're getting ready in the morning, the first thing to do when it comes to getting dressed is probably open your wardrobe and see what you can mix and match.
Or perhaps you're one of the very organised few that thinks about their outfits the night before – but either way, you'll need to check your wardrobe first.
Turns out life isn't quite the same for the Queen, as she doesn't actually own a wardrobe.
MORE: The amazing detail you never noticed about the Queen's wardrobe
Instead, she has a whole floor dedicated to all her clothes, shoes and accessories and her dresser will bring sketches of the outfits down so she can pick which one she wants to wear.
The revelation comes from former royal butler Mr Paul Burrell, who told Yahoo's Royal Box: 'She has to have her outfits brought down to her, all her clothes are kept on the top floor.
'Her dresser will bring down in the morning two outfits, which are sketched with pieces of material clipped to them so that the Queen can remember whether it's silk or cotton or wool.
'The one the Queen picks is the one which is brought downstairs from up above so she doesn't actually see her wardrobe with clothes in it.'
More often that not it's likely that the Queen will be picking a bright coloured outfit – but for a very clever reason.
Royal expert Victoria Howard previously revealed that she does it so that people can spot her in the crowd easily.
She told the Express.co.uk: 'It's not a "look at me" thing, it's more about "people want to see me so I'm going to help them", with crowds around. But yes, power move, I like that term.'