The Queen makes history as she's the first royal to ban real fur from her wardrobe
Activists are praising her decision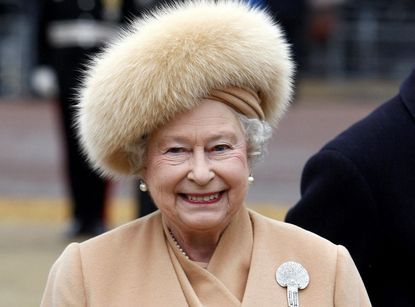 It's been hard to ignore the environmental and ethical concerns surrounding the fashion industry recently, but even the Queen is making changes to reflect the times.
The Queen has announced she will no longer wear fur in new outfits - making her the first member of the royal family to publicly ban it.
The monarch has pledged to buy fur-free items in future.
From now on, any outfits designed for her Majesty will be made with faux fur instead.
The revelation emerged in a memoir from the Queen's senior dresser, Angela Kelly.
In the book titled The Other Side Of The Coin: The Queen, The Dresser And The Wardrobe, Angela wrote, 'If Her Majesty is due to attend an engagement in particularly cold weather, from 2019 onwards fake fur will be used to make sure she stays warm.'
Fur has been a prominent part of the Queen's wardrobe over the years.
In the past, she has frequently chosen fur pieces to keep her shoulders warm whilst wearing formal gowns.
A number of the Queen's iconic outfits have included fur. Some memorable pieces include the leopard-skin stoles she wore in the 1950s, as well as her draped furs of the 1940s.
The Queen says she will continue to recycle any old clothing which features fur but new garments bought or made will contain faux fur.
She has also said that old outfits will not be replaced - so it's thought that fur on old pieces could be replaced with faux fur.
In the book, Angela says this has already happened with a fur coat previously worn the Queen on a trip to Slovakia. The coat's trim, which was made out of mink fur, has since been replaced with faux fur.
Claire Bass, executive director of the Humane Society International, commented on the Queen's decision to go fur-free.
She said is was "the perfect reflection of the mood of the British public, the vast majority of whom detest cruel fur, and want nothing to do with it".
Lizzie Thomson is a regular contributor to woman&home, and also contributes to Metro.co.uk, Ideal Home, Culture Trip, and Evening Standard, covering all things lifestyle.