This letter from Princess Diana reveals how she would really feel about Harry's decision to leave the royal family
'I love my boys to death'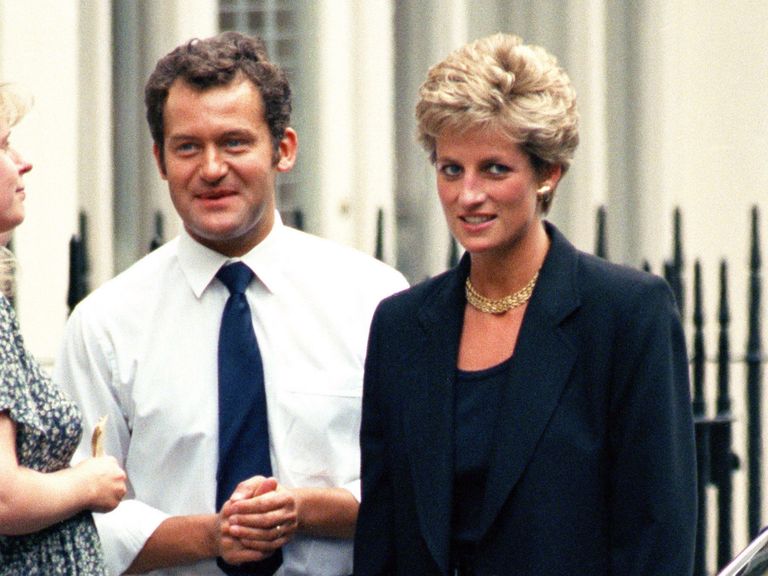 (Image credit: Getty)
Paul Burrell shared an emotional snippet from an old letter sent to him by Princess Diana in which she shows her support for her sons, Prince Harry and Prince William.
The former royal butler, who worked for Diana, Princess of Wales until she died in 1997, took to Instagram to post a photograph of the sweet, handwritten note, besides a photo of Diana and her two boys.
The note in the image reads, 'I love my boys to death and hope that the seeds I've planted will grow and bring the strength, knowledge, and stability that is needed.'
Hinting that Princess Diana's loving words prove that she would be supportive of Prince Harry and Meghan Markle's recent shock decision to step back from the royal family, Paul explained, 'As Harry, Meghan and Archie embark on a new life, I am reminded of some poignant words which Princess Diana wrote to me many years ago.'
Claiming that Diana's attitude of love, strength, and freedom towards her sons would still be held by her if she could be here to witness Prince Harry's controversial departure, Paul went on, 'They are a mother's words of unconditional love which are as appropriate today as they were when she wrote them over 24 years ago.'
Paul shared similar thoughts early this month, with another old photo of a young Prince Harry with his mother.
Reflecting on Diana's thoughts on Harry and Meghan's choice to remove themselves and their baby son, Archie, from the front line of the monarchy, Paul simply penned, 'In my heart, I know that she would want Harry and Meghan to be happy above all else.'