Princess Anne's 70th birthday will be celebrated with a rare documentary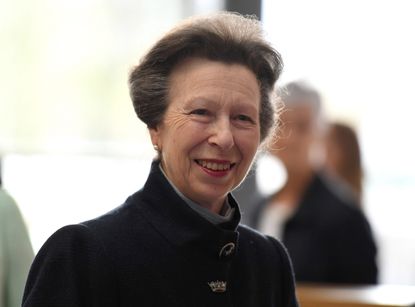 (Image credit: Getty Images)
Princess Anne has taken part in a year-long documentary to mark her 70th birthday next month.
Filmmakers were given unprecedented access to the Princess Anne's life for the ITV documentary.
It will feature unseen family footage and conversations with the princess and her family.
This follows royal news that Meghan and Harry have received sad news.
What can we expect from the Princess Anne documentary?
Princess Anne turns 70 on 15th August and has taken part in a documentary to celebrate the milestone.
ITV have said the behind-the-scenes film will "tell the story of a royal mould-breaker, a princess who refused to follow the script".
It will also feature her children, Peter Phillips, 42, and Zara Tindall, 39, and Anne's husband, Vice Admiral Sir Timothy Laurence, 65.
The princess will even discuss the attempted armed kidnap ordeal she endured back in 1974.
The documentary will also look at Princess Anne's juggle between family life and royal duty.
Princess Anne is often described as the 'hardest working royal', but the film will show how Anne relaxes with her children, her grandchildren and her animals at her Gloucestershire estate, Gatcombe Park.
And her husband, Sir Tim, will reflect on their shared love of the sea and other aspects of their life together.
Princess Anne has previously been reluctant when it comes to behind the-scenes royal documentaries.
Back in 1969, the BBC's groundbreaking Royal Family film followed the Windsors for a year, offering the first real look at the private life of the Queen and her children, including Anne.
But Anne later said, "I never liked the idea of the Royal Family film.
"I always thought it was a rotten idea. The attention that had been brought on one ever since one was a child, you just didn't want any more.
"The last thing you needed was greater access."
We're glad you've changed your mind, Princess Anne!
Robyn is a celebrity and entertainment journalist and editor with over eight years experience in the industry. As well as contributing regular to woman&home, she also often writes for Woman, Woman's Own, Woman's Weekly and The Sun.