Prince William shares his worries for his children as members of the royal family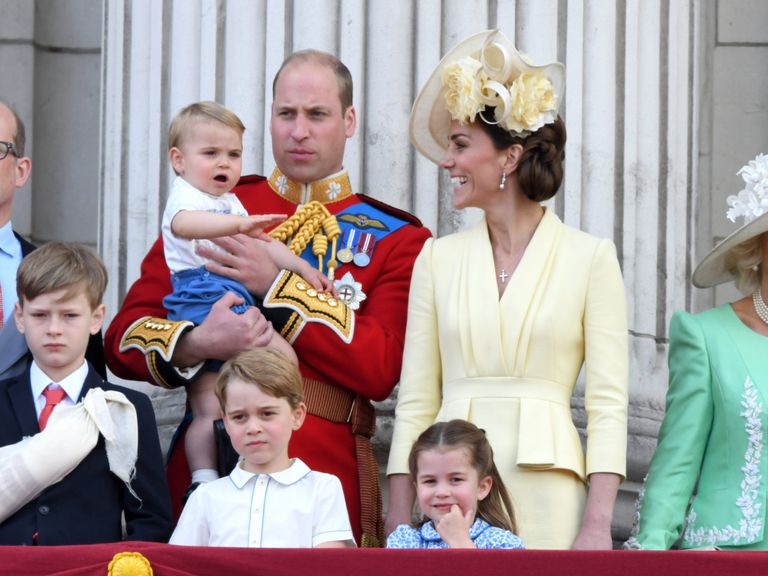 By Amy Hunt
Prince William has today spoken about how he'd feel if his children identified as LGBT, revealing it would be "absolutely fine"
On a visit to a new services centre for the Albert Kennedy Trust in east London this morning, the Duke of Cambridge met with several young people, who all are supported by the charity which works to help homeless lesbian, gay, bisexual and transgender people.
And when one man asked how Prince William would feel if either Prince George, Princess Charlotte, or Prince Louis, one day said they were any of the above, he shared his thoughts.
MORE:Duchess of Cambridge reveals George and Charlotte are taking after her with their adorable new hobby
The Duke said that it would be "absolutely fine by me", before explaining, "I'd fully support whatever decisions they make,"
In a later conversation, the future King was asked the same question by another person. And there, the dad-of-three confessed that if that were the case, his only worry would be how his children would be perceived, because of their position as members of the royal family - and three of the most famous kids in the world.
He admitted, "The one thing I'd be worried about is how they – particularly the roles my children fill – is how that is going to be interpreted and seen."
Prince William revealed that it's something he and his wife have spoken about a lot, in order to help support George, Louis and Charlotte if it were the case.
The Duke continued, "So Catherine and I where doing a lot of talking about it to make sure they were prepared.
"I think communication is so important with everything, in order to help understand it you've got to talk a lot about stuff and make sure how to support each other and how to go through the process."
He also made reference to the pressures that will be on them as they grow up, and the criticism they may have if they were to come out as gay, lesbian, bisexual, or transgender.
William said, "It worries me, not because of them being gay, it worries me as to how everyone else will react and perceive it and then the pressure is then on them."
MORE:Prince William and Harry's best friend is set to marry Prince George's teacher
"It worries me how many barriers, persecution and hate they'd face. But that's for all of us to try and correct."
The Duke of Cambridge later discussed the immense pressure on young people who may face issues coming out, as he spoke to the trust's founder, Cath Hall.
He said, "It's a real pressure to live under."