Prince Harry and Meghan Markle's 'gamble' to leave the royal family has 'paid off'
Their happiness is key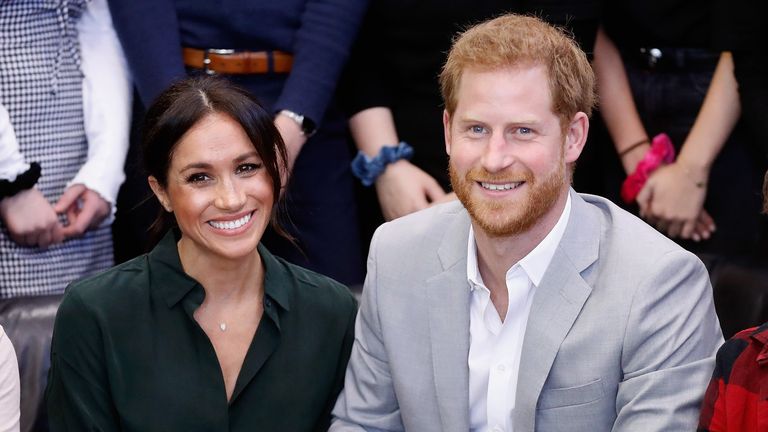 (Image credit: Getty)
The Duke and Duchess of Sussex's happiness means their "gamble" in stepping down as senior royals has "paid off".
Stepping down as senior members of the royal family was never going to be an easy decision for the Duke and Duchess of Sussex to make. 
But a royal insider has said the gamble seems to have "paid off" given how settled the couple now are with their son, Archie, in their Santa Barbara mansion. 
"If they are happy, then the gamble of leaving has paid off," the source said. "Even if there has been a lot of collateral damage."
Although Her Majesty the Queen said she was "entirely supportive" of the couple's decision, their bold move sent shockwaves throughout the royal family. 
And, it was after the Sandringham Summit - held to discuss the "period of transition" - that Prince Harry and his brother Prince William's feud reportedly began. 
But, Meghan has made no secret of how happy she is to be back on American soil - admitting she's "glad to be home" during a conversation with Gloria Steinem. 
So it's no surprise that the Sunday Times' royal correspondent, Roya Nikkah, said it's unlikely the couple will ever return to their roles as senior royals. 
She explained, "With three months left on the trial calendar, the Sussexes seem unlikely to swap the manicured estates of Montecito for Frogmore Cottage, Windsor."
However happy their new life in America makes them, should they not return to the Royal Fold it is "quite likely" they would lose their HRH titles in a matter of months. 
Robert Lacey explained, "There are two titles involved, there is the HRH status and then there is the actual title of Duke and Duchess of Sussex.
"Obviously if the review in March concludes they can't stay working royals, then it's quite likely they would lose or forfeit their HRH styles. They have already put it into suspension."