Prince Harry and Meghan Markle haven't quit social media - claims Duke
We can't wait to see them back on Instagram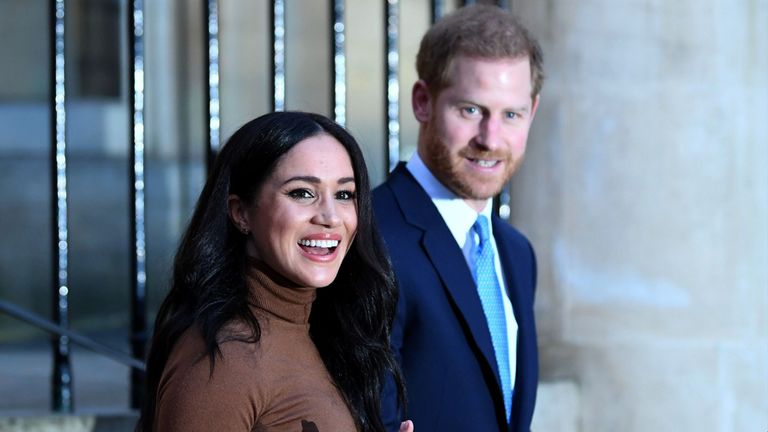 (Image credit: WPA Pool / Pool Getty)
By Sarah Finley
We haven't seen them on Instagram for a while, but Prince Harry has said that he and wife Meghan Markle haven't quit the social media site - despite rumours that they had.
·   A national newspaper claimed, a couple of weeks ago, that the Duke and Duchess
   of Sussex had quit Instagram, for good.
·   The royal couple haven't used their Instagram page, Sussex Royal, since last
   March.
·    In more royal news, fans have gone wild for Kate Middleton's new straight
    hairstyle in her latest social media video.
Prince Harry broached the subject in an interview with Fast Company, where he also spoke about social media reform after the US capitol riot. 
"We woke up one morning a couple of weeks ago to hear that a Rupert Murdoch newspaper said we were evidently quitting social media," the royal said.
"That was 'news' to us, bearing in mind we have no social media to quit, nor have we for the past 10 months."
The Duke of Sussex, who moved with Meghan and son Archie to California last year, clarified: "We will revisit social media when it feels right for us—perhaps when we see more meaningful commitments to change or reform—but right now we've thrown much of our energy into learning about this space and how we can help."
The last post on the Sussex Royal Instagram account was in March 2020, where the couple thanked their supporters and also hinted that they would be taking a break.
Posted on March 30th the message, said: "As we all find the part we are to play in this global shift and changing of habits, we are focusing this new chapter to understand how we can best contribute."
Before their last post, the couple was very active on Instagram, posting pictures and Instagram stories of the causes they supported and the events they attended.
In the interview with the Fast Company Harry also spoke about 'the misinformation' in the press and on social media - and how he and Meghan can go about helping to change the narrative which we all read daily.