Duchess Catherine's sister Pippa Middleton uses a fake name for THIS reason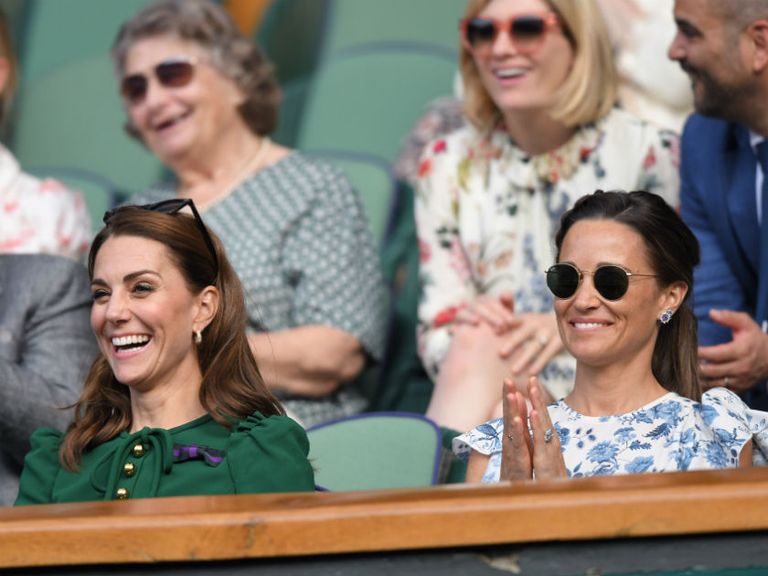 Duchess Catherine's sister, Pippa Middleton, uses a fake name to lay low when ordering a cab.
Being related to the royal family means Pippa, 36, has no other option but to resort to giving false names in order to remain incognito.
And now a taxi driver has revealed all about an encounter he had with Duchess Catherine's sister, Pippa, when she booked a taxi with him.
He told Mail on Sunday, "She ordered a taxi for Lucy Middleton and kept ringing, asking if I was there yet because she was hiding in a dark doorway."
But it turns out Pippa - who recently married James Matthews - isn't using a totally fake name and there is a Lucy Middleton, also related to The Duchess of Cambridge, who lives in London and works as a solicitor.
"I later Googled the name and saw Lucy Middleton [Pippa and Kate's cousin] in a picture with Pippa, and realised it was actually Pippa in my cab," he added.
While The Duke and Duchess of Cambridge's job as part of the royal family means public engagements and big events, that doesn't stop them from going about their daily life too.
In fact, Duchess Catherine was recently spotted in Waterstones stocking up on books for her three children - Prince George, six, Princess Charlotte, four and one-year-old Prince Louis.
And that's not the only high street shop she frequents, as Prince William's wife has been clothes shopping in Sainsbury's.
The Cambridge's were staying at Anmer Hall over the weekend and Catherine and the kids were seen stocking up on supplies at the local Sainsbury's.
A fellow shopper revealed, "She was with the children, and she looked lovely. She is absolutely beautiful, and the children were beautiful. They were so well behaved."