Meghan reveals why she was forced to sneak into a royal engagement recently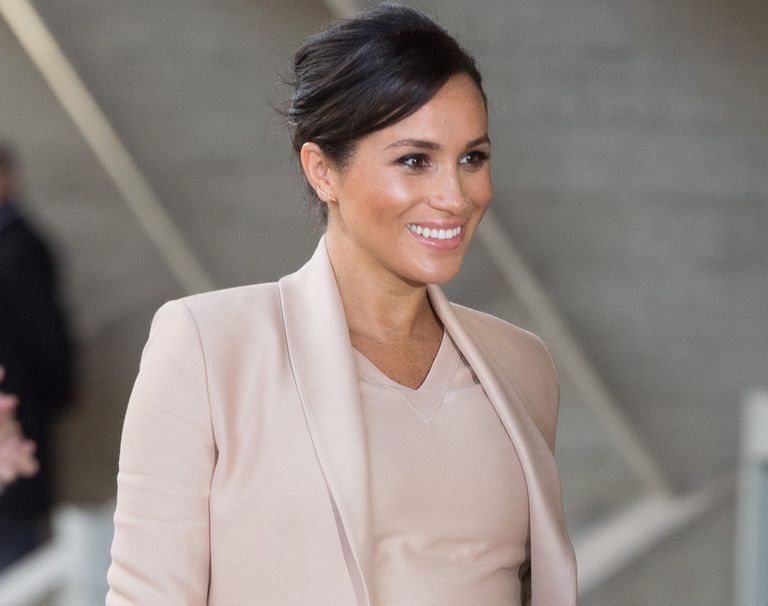 By Amy Hunt
During her first official visit to the National Theatre yesterday, the Duchess of Sussex revealed that she once had to sneak in to the London institution, in order not to get spotted.
Meghan revealed to a group of children who perform with the theatre that, before Christmas, she visited undercover, to watch them on stage.
She confessed, "You guys did an amazing job when I saw you perform right before Christmas.
"I snuck in and watched. It was great, I didn't want to leave."
One pupil, 10-year-old Kroni Pacolli, revealed that they were unaware Meghan was watching - only that a 'VIP' was in the audience.
He confessed, "We didn't know who was coming, just that it was a VIP."
"I thought maybe it was the Duke of Edinburgh or George Ezra. But then when they said it was a female VIP I thought 'Yes! Rita Ora!'"
Read more:Will Meghan Markle be having a baby shower?
The Duchess' incognito trip was likely one of many "private visits" she paid to the National Theatre before officially taking over from the Queen as patron of the organisation this month.
The announcement of her new patronage was only made a few weeks ago, so it makes sense that back in December, palace aides were keen to keep her involvement with the theatre under wraps.
Meghan was finally able to visit the theatre publicly on Wednesday though, where she watched the primary school children perform, and met with employees - including metalworkers and those working on props and scenery.
The Duchess of Sussex dressed up in stunning peach Brandon Maxwell ensemble for the official visit, pairing her dress and blazer with the very same Aquazurra heels she wore when she and Prince Harry announced their engagement in November 2017.
It's just the start of a busy week for Meghan Markle, who will be undertaking a range of other engagements both on her own and with the Duke of Sussex before the weekend.
Today (Thursday 31st January), she will make her first public visit to the Association of Commonwealth Universities, another patronage handed down from the Queen.
This evening, the Duchess will then join her husband at the annual Endeavour Fund Awards - an event they both went to last year, soon after announcing they were set to be married.
Then, on Friday, Meghan and Prince Harry will be heading to Bristol, to visit the Old Vic Theatre and a boxing programme which supports young people.
Phew - lets hope she gets a chance to put her feet up this weekend!