Meghan Markle's close friend shows rare glimpse into her Kensington Palace home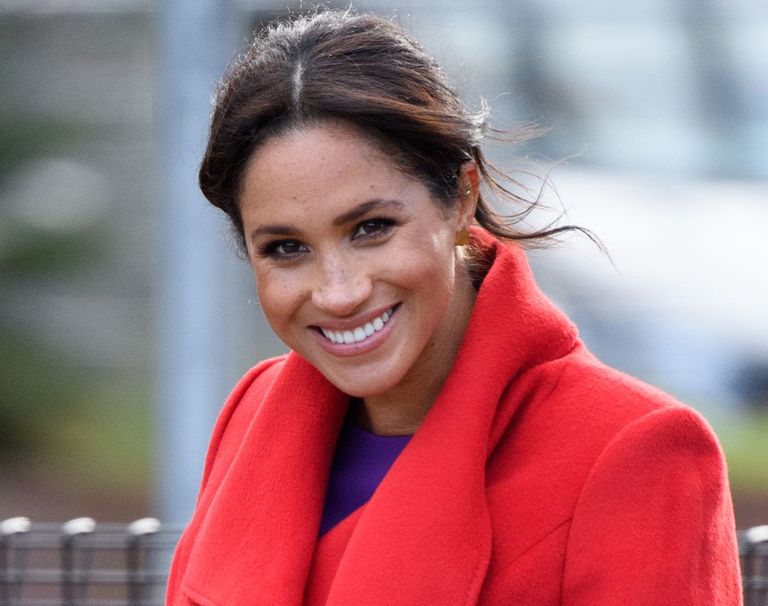 (Image credit: Tim Rooke/REX/Shutterstock)
By Amy Hunt
Since Meghan Markle joined the royal family, her private life has been shrouded in secrecy.
To fans, it appeared that the days of her blog posts on The Tig, and image snapshots of her everyday life, documented on her Instagram account, were long gone.
But it seems that's not entirely the case, as one of her closest friends has shared a very rare glimpse into her Kensington Palace home, Nottingham Cottage.
Celebrity make-up artist Daniel Martin, who actually did the Duchess' make-up for her wedding day to Prince Harry, posted a picture on his Instagram account of a cosy breakfast of avocado toast, tea, and truffles he shared at Meghan's house over the weekend.
Daniel's photo revealed an inside look at the way Meghan has decorated hers and Harry's home since moving in over a year ago, revealing cosy rustic decor, and muted tones are her interiors preference.
Alongside the image, he also referenced Meghan's old lifestyle blog and foodie ways, writing, 'Back to our Tig days...❤️
Thank you Meghan for being the consummate hostess this weekend and still being the #avocadotoast whisperer, YUM! 🤷🏻♂️ 🥑🍞☕️ #foodie #foodiegram'
Fans were delighted with the glimpse at Meghan's marital home, with one commenting on the snap, 'How lovely ❤️'
While another said, 'I miss The Tig so much 😭 Sending so much love to u and Meg Xx #nostalgic ☕️🥑🍞💕'.
Other followers also noted that Meghan appeared to have chosen a very affordable dining set too, from one of her favourite places, Soho Farmhouse in Oxfordshire.
The teapot and china cups are from the hotel's homewares website, Soho Home, and are the very same ones used in the Soho Farmhouse restaurants.
If you want them in your home, they won't break the bank either. The gorgeous stoneware, rustic teapot is on sale on the website for just £25, while the matching mugs are only £12 each.
You can buy them both here, and here.
We're reckon that's a pretty reasonable price for an item approved by the Duchess of Sussex herself!