Meghan Markle reportedly in talks for exciting new role with Vogue magazine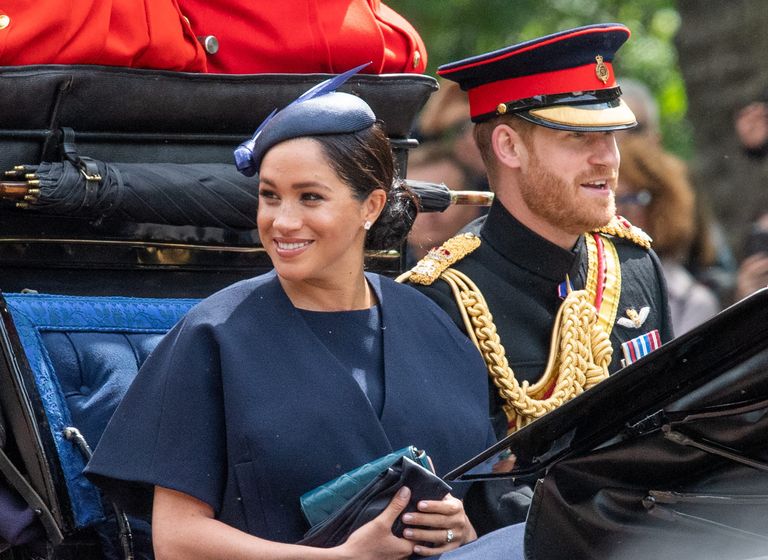 The Duchess of Sussex has already mastered many roles - first, as a successful actress, and now, as a flourishing member of the royal family.
But now, to go alongside her philanthropic royal work, it's rumoured that Meghan will be taking on a brand new role as a writer, to help support and promote the charitable causes she is passionate about.
The Daily Mail has reported that the Duchess may be coming on board with British, and possibly American Vogue, to write a monthly column centred around her charity work.
A source told the publication, "She is working with Vogue as a contributing editor on a few fabulous stories about the causes that are near and dear to her and it may eventually become a regular column.
MORE:Sarah Ferguson paid a very sweet tribute to Prince Andrew and his family during a recent night out
"Anna Wintour is also part of the talks and is in discussion about running some or all of the stories in US Vogue."
The news comes just a few weeks after it was reported that Meghan will be taking part in a photoshoot for British Vogue's famous September issue. It's been suggested that she was photographed at her Windsor home, Frogmore Cottage, but that neither Archie nor Harry will be in the pictures.
It's likely that if Meghan really were to begin a column with the monthly magazine, that she'd focus plenty of her work on women's empowerment causes, and education. These are causes the Duchess has already begun to champion in her royal work.
As yet of course, the news has not been confirmed by the palace, or Vogue. But American Vogue editor Anna Wintour has already spoken highly of Meghan and her influence.
In a recent video for Vogue.com, she said, "So, I think she's amazing,
"And the royal wedding had the whole world watching and I think that her [wedding dress] choice was brilliant, it was sophisticated, it was chic, it was grown-up.
MORE:The Duchess of Cambridge paid the sweetest tribute to Diana at baby Archie's christening
'I thought she looked fantastic. The fact that she chose to walk down the aisle by herself, I also thought spoke for an independent woman."
And if the Duchess does dive into the world of publishing and journalism, it wouldn't necessarily be huge departure from work she did in her pre-royal days. Fans of Meghan will have been well aware of her now-defunct lifestyle website, The Tig, where she wrote pieces on a range of topics from fashion and beauty to food and real-world issues.
However, the blog was shut down a few months before Meghan and Prince Harry announced their engagement.