Kate Middleton's sweet words about the first time she met Prince William have resurfaced
The Duke and Duchess of Cambridge met while studying at St Andrews University in Scotland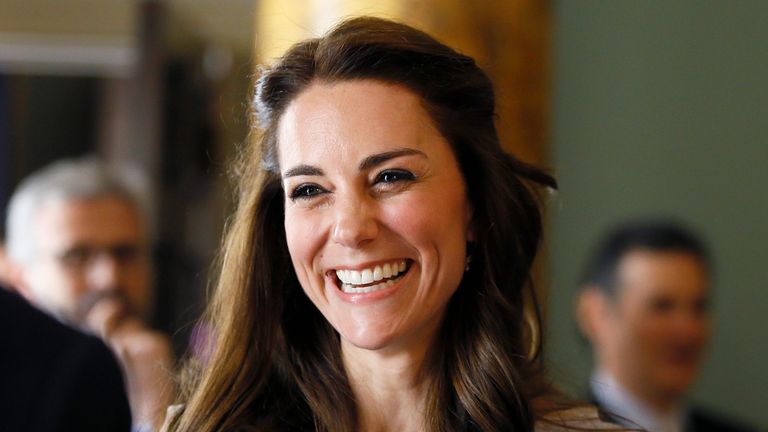 (Image credit: WPA Pool / Pool via Getty)
Kate Middleton's sweet story about the first time she met Prince William has resurfaced.
The Duchess of Cambridge shared the story when the couple announced their engagement to the world
The Duke and Duchess of Cambridge both studied University of St Andrews and met in their first year
The couple first met as university students at St Andrews in Scotland, and dated for several years before announcing their engagement in 2010.
After tying the knot in a ceremony watched by millions around the world in 2011, they have gone on to have three children – George, 7, Charlotte, 5, and Louis, 2. It's hard to believe they are due to celebrate their 10th wedding anniversary this month!
The story of the first time a young Kate Middleton first met the Prince has recently resurfaced and, we're sure you'll agree, it's pretty sweet.
When did Kate Middleton first meet Prince William?
Kate Middleton shared the story of when she first met Prince William back in 2010, during the couple's televised engagement interview. "I actually went bright red when I met you and scuttled off feeling very shy about meeting you," she said. (Awww!)
The pair very nearly didn't meet, as it's only down to a last minute decision that Prince William and Kate Middleton met at all. It's hard to imagine a world without this iconic royal couple.
"William wasn't there for quite a bit of the time initially; he wasn't there from Fresher's Week, so it did take a bit of time for us to get to know each other," Duchess Catherine added. "But we did become very close friends from quite early on."
The interview also saw Prince William candidly discussing the couple's brief break up in 2007.
"We did split up for a bit," he recalled. "We were both very young, it was at university and we were both finding ourselves and being different characters and stuff.
"It was very much trying to find our own way and we were growing up. It was just a bit of space. [But] it worked out for the better."
Duchess Catherine added, "At the time I wasn't very happy about it, but actually it made me a stronger person. You find out things about yourself that maybe you hadn't realised.
"I think you can get quite consumed by a relationship when you're younger. I really valued that time, for me as well – although i didn't think it at the time."
The rest, as they say, is history!