James Middleton shares message of support for sister Duchess Catherine's photography project
The Duchess of Cambridge shared a previously unseen photograph over the weekend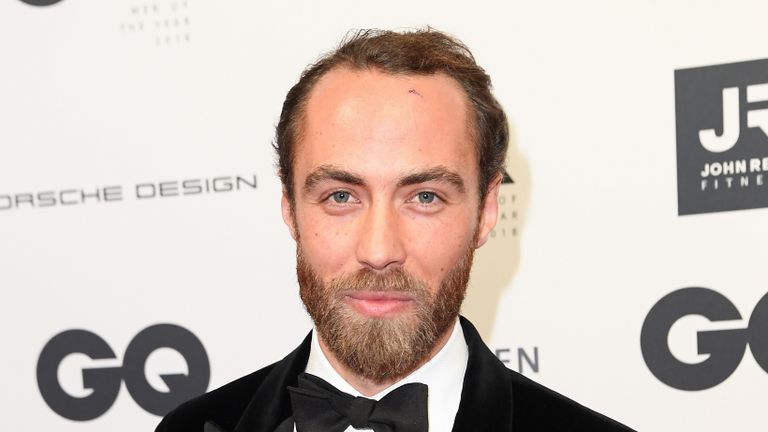 (Image credit: Matthias Nareyek / Stringer via Getty Images)
James Middleton has posted a message of support for his sister the Duchess of Cambridge after she shared a previously unseen photograph on Instagram over the weekend.
Duchess Catherine released a new unseen photograph over the weekend, reflecting on the pandemic and her Hold Still project
Her brother James posted a message of support, much to royal fans' delight
The Duchess of Cambridge shared a message reflecting on the Covid-19 pandemic and her "Hold Still" photography project.
"When we look back at the COVID-19 pandemic in decades to come, we will think of the challenges we all faced - the loved ones we lost, the extended isolation from our families and friends and the strain placed on our key workers," she wrote on the Kensington Royal account.
"But we will also remember the positives: the incredible acts of kindness, the helpers and heroes who emerged from all walks of life, and how together we adapted to a new normal.
"Through Hold Still, I wanted to use the power of photography to create a lasting record of what we were all experiencing - to capture individuals' stories and document significant moments for families and communities we lived through the pandemic. C"
Much to royal fans' delight Duchess Catherine's brother, James Middleton, commented with a red heart emoji as a show of support.
One fan replied, "love supportive siblings!!" while another wrote, "You've got a great sister".
A third added, "Awww so sweet! You're an incredible family and Kate is so strong and such a class act. Tell her people love and support her!"
How lovely!