Duchess Catherine's brother James Middleton has shared some heartbreaking news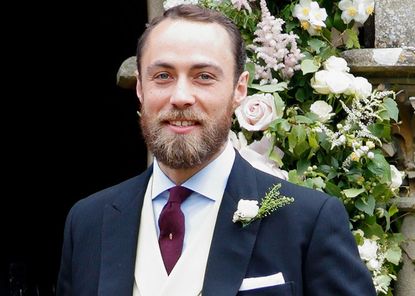 (Image credit: Getty)
The Duchess of Cambridge's brother, James Middleton shared some very sad news.
James, who is the younger brother of future Queen consort, Duchess Catherine, is well known for his intense love of dogs.
The 33-year-old entrepreneur and hisfiancée AlizeeThevenet are proud owners of nine pooches and the pair welcomed six more furry friends into the family recently, when their black Spaniel Luna gave birth to a gorgeous litter of puppies.
Taking to his Instagram account to share the wonderful news with his fellow canine lovers, James sadly explained that one of the pups hadn't made it.
READ MORE:James Middleton shows off the Duchess of Cambridge's gorgeous childhood home in very rare video (opens in new tab)
Penning the bittersweet message, James shared details of the doggy birth story.
'6 little friends for Nala to play with 🐾A week ago Luna had three little pups at 5am, but we had to rush to the vets for an emergency c-section where another four pups were delivered,' he wrote.
'Sadly one didn't make it but there are six healthy little pups suckling away happy as can be 🐾 🍼.'
Revealing the tiny balls of fluff have loving owners awaiting them, James explained he would be using the money raised from selling the puppies to a charity dedicated to taking therapy animals to care homes, hospitals and schools.
'They all have lovely homes waiting for them and I will be donating all the money from the sale of the pups to @petsastherapy_uk,' he said.
James recently opened up about how dogs have helped him through some of the hardest moments of his life, while speaking about his mental health struggles.
"My own dogs played a vital role in my recovery from clinical depression," he said.
"In light of this I want to celebrate the important role dogs play in our lives and the unconditional love and support they give us."
James is said to be working on a documentary looking into how dogs impact our mental state and help us through dark patches.
The programme, which is thought to be titled James Middleton's Super Dogs, doesn't have a confirmed air date but according to The Sun, it will follow James "as he meets others suffering with mental health issues and explore the effects the mutts have on them".