The Duchess of Cornwall just did the sweetest thing for one of her biggest fans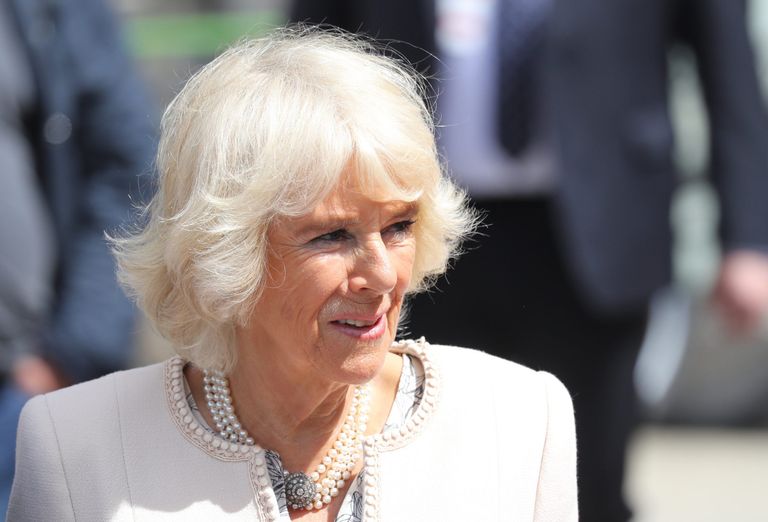 The royal family has many dedicated fans across the globe, and on a recent trip to Germany, Duchess Camilla made an adorable gesture for one of her biggest.
One Duchess of Cornwall fan, Tanja, who runs a Camilla fan website called camillasgirl, shared a blog post recently, detailing the special moment she met the royal whilst in Leipzig, Germany.
While Prince Charles and Camilla have just returned home from a busy, four-day tour of the area, the Duchess took the time to specially invite Tanja to an event during their visit.
MORE:Surprisingly, *this* royal was one of the first people to meet Master Archie
Detailing how the meeting came about, Tanja revealed in the blog post on her fan site, 'As soon as I saw that Camilla and Charles were coming to Germany, I was sure I had to go.'
Tanja also shared that she wrote Duchess Camilla a letter, explaining that she was coming - although she didn't expect what happened next.
She then revealed the exciting moment that she received an invitation back, from Camilla herself, asking if she would attend a book signing she and Prince Charles were going to.
Tanja wrote, 'Exactly one week ago I received an invitation from the British Embassy - at Camilla's request! I was asked to be present for the book signing at the old town hall. As you can imagine, I was absolutely over the moon.'
The blog post shared how first, Tanja and her friend Krisitina bumped into long-time royal photographer Arthur Edwards at the event, before speaking to a woman named Belinda, on Camilla's team of aides.
And it wasn't long before the huge royal fan was meeting the woman herself.
'As soon as the books were signed Camilla went over to me!!!' she revealed, 'You can probably imagine how happy and excited I was.'
But not only did Tanja get to chat to the Duchess - she was also introduced to the future King, too!
'Camilla was wonderful and she even introduced me to Charles, who knew about my blog as well. He actually told me that I was "very kind" and had done "a lot of good things''
'Charles then joined a student group, but Camilla still stayed a while to talk to Kristina and me. We were introduced to her press team, which was great! Camilla did even have a small present for me in my favourite colour, which was so thoughtful of her.'
How lovely!
Tanja's blog is dedicated to chronicling the life, style, quotes, and charity work of the Duchess of Cornwall, and has been run by her for years now.
Later on in the past, she reflected on the meeting, explaining that Camilla was "so incredibly kind and nice" to her, and "just lights up everything", as well as being "able to put people at ease".
It's thought that the Prince of Wales and Duchess Camilla will soon be heading to Frogmore Cottage to meet their new grandson, baby Archie, after returning from their royal tour a few days ago.