Why Duchess Meghan refused to be on the cover of Vogue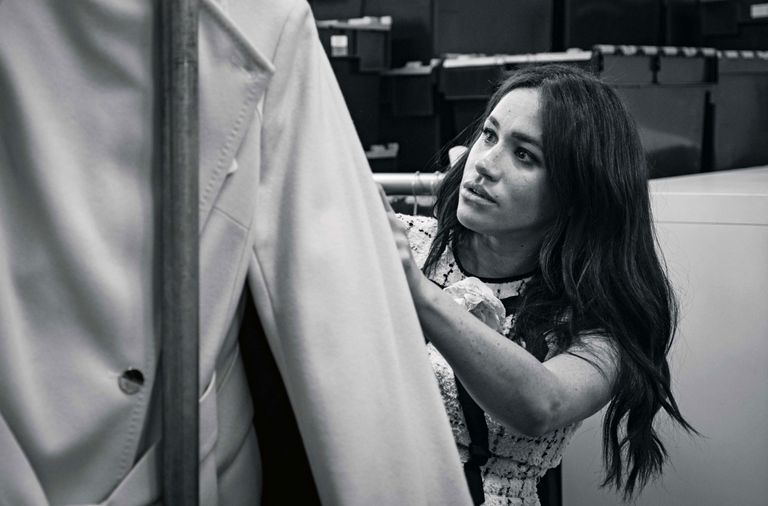 The Duchess of Sussex has spent the past seven months working with iconic fashion magazine, Vogue, to guest edit the upcoming September issue.
The cover for the much-anticipated edition of the British publication was released yesterday on the Duke and Duchess of Sussex's Instagram account- Sussex Royal.
The cover of the issue dedicated to diversity, features 15 'barrier breaking; women, chosen by Meghan, who is a well known advocate for equality and female empowerment.
The edition is entitled Forces For Change, and highlights 'trailblazing change makers, united by their fearlessness in breaking barriers'.
Meghan said: 'Through this lens I hope you'll feel the strength of the collective in the diverse selection of women chosen for the cover as well as the team of support I called upon within the issue to help bring this to light.
READ MORE:Why Duchess Meghan chose these inspirational women for her guest-edited Vogue cover
'I hope readers feel as inspired as I do, by the forces for change they'll find within these pages.'
Now, the luxurious magazine's editor-in-chief, Edward Enninful, has revealed that the Duchess decided against appearing on the cover herself, for fears she may look 'boastful'.
Edward said: 'From the very beginning, we talked about the cover - whether she would be on it or not. In the end, she felt that it would be in some ways a "boastful" thing to do for this particular project.
READ MORE:Duchess of Cambridge's £8 high street earrings are finally back in stock
'She wanted, instead, to focus on the women she admires.'
This differs from the Duchess of Cambridge's collaboration with Vogue back in 2016.
Catherine starred on the cover of Vogue as part of a National Portrait Gallery Vogue exhibition for its centenary edition.