Kate Middleton and Prince William teach their children manners the same way Princess Diana did
Kate Middleton and Prince William's kids are learning how to behave in the same way their late grandmother taught her sons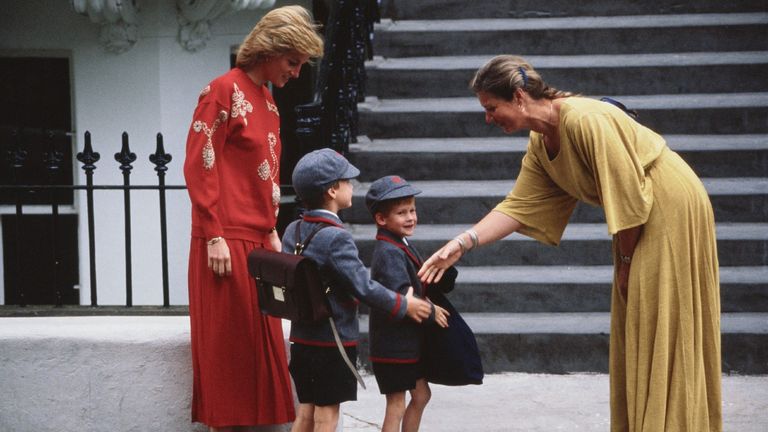 (Image credit: Terry Fincher/Princess Diana Archive/Getty Images)
Duchess Kate and Prince William are teaching their children manners in the same way that Princess Diana did—via an old-fashioned but classic method of showing one's gratitude.
Prince William and Duchess Kate, despite their social media savvy, are focussing on a more classic way of keeping their kids in line.
Learning how to say please and thank you isn't quite enough for a royal—as Diana taught her boys.
---
Teaching your children how to behave is a struggle that's universal to all parents but, for royals, it's not only an important lesson—but their duty too. From the 'clever way' Kate Middleton is introducing Prince George to royal life, to their top-notch schooling—these kids are being prepared for their unique way of life.
As royals, manners are of the utmost importance. Although the birthright means they enter the world with zero financial concerns, this in itself is a bit of a cage because they will be scrutinized their whole lives. Owing to this, any tiny incident of rudeness or ignorance could cause a scandal.
Prince George, Princess Charlotte, and Prince Louis have been taught to uphold a very old-fashioned and adorable habit, passed down from their late grandmother, Princess Diana. The practice in question, writing thank you notes to people that have helped you, is both kind and considerate.
A source explained to My London that the Duke and Duchess of Cambridge, "have developed this brilliant knack of letting as much as they can seem spontaneous and that's how the children see it."
"Table manners, thank you letters, little courtesies are being drilled into the children so they become automatic."
Although Prince William and Kate Middleton are 'nervous' for Prince George's future, and worrying about your children is a totally normal part of life—it sounds like they don't need to worry about little prince and his siblings being polite!