Do the royals ever actually watch The Crown? Here's your answer
The answer is yes - for some of them - and here's what they think about it…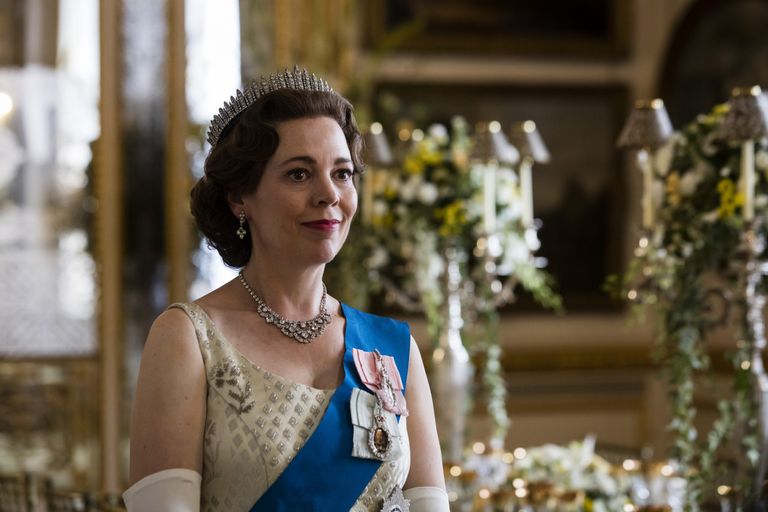 By Amy Hunt
Do the royals, including the Queen, watch The Crown? Well, the answer is yes!
Here at woman&home, we're huge fans of the award-winning Netflix TV series The Crown. From the gripping storyline to the incredible costumes and lavish sets, it's definitely a 'must-watch' recommended TV show from us!
But, we couldn't help wondering – what do the royal family think of all of this? Do the royals watch The Crown at all? Will they be thrilled or dreading the next instalment of the show? We all know that the episodes so far have had their fair share of dramatic revelations about the royal family, after all (read more about how true The Crown has been to reality).
Well, it turns out that not only do the royal family watch The Crown – but they're also fans of the show too!
It's recently been confirmed that even the Queen herself tunes in to see her life played out on screen, with royal sources telling the Sunday Express that she often sits down with her son the Earl of Wessex and his wife to watch it.
MORE:Finished binging The Crown? We uncover how much of the show is true - and how much is fiction
"Edward and Sophie love The Crown," a senior royal source said.
They continued, "It has been a longstanding arrangement that they drive to Windsor at the weekend to join the Queen for an informal supper while watching TV or a film. They have a Netflix account and urged her to watch it with them.
"Happily, she really liked it, although obviously there were some depictions of events that she found too heavily dramatised." That's probably fair enough…
It also seems that the younger generation of royals are as enthralled with the regal drama as we are. Mike Tindall once confessed that he and wife Zara, daughter of Princess Anne, are fans of the show.
Plus, Princess Eugenie revealed recently that she also enjoys the popular show and is, "proud to watch it."
The Queen's granddaughter confided, "I did watch a couple of episodes of The Crown. It is filmed beautifully.
"The music is wonderful, the story is beautiful," she continued. "You feel very proud to watch it. I can't speak for everyone but that's how I felt when I watched it."
Executive producer of the show Peter Morgan revealed before series one aired that the royal family was "very nervous and very excited" about the show.
The next instalment of the series, the fourth season, will feature Olivia Colman continuing as Queen. But recently, Peter Morgan revealed that the fifth season of the show will be the final series - so while it won't continue forever, we still have quite a few episodes left to enjoy!