Opinion: Those who protested not to wear a face mask and remain unvaccinated see no hypocrisy in denying women a fundamental right to choose
Following the US Supreme Court's decision to overturn Roe v Wade, writer Emma Reed is reeling from the hypocrisy of the decision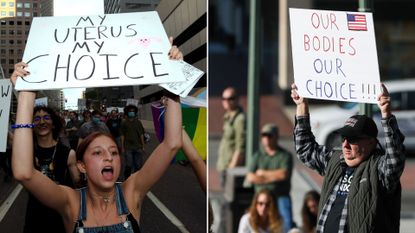 (Image credit: Getty Images)
woman&home newsletter
Sign up to our free daily email for the latest royal and entertainment news, interesting opinion, expert advice on styling and beauty trends, and no-nonsense guides to the health and wellness questions you want answered.
Thank you for signing up to Woman & Home. You will receive a verification email shortly.
There was a problem. Please refresh the page and try again.
Recently, I read something so chilling I couldn't put it down. I read the words over and over again, a sickly dread spreading through me. It wasn't the latest thriller. It was something written by a friend in the US.
"As a physician," she wrote, "I have the unique experience of witnessing heartbreaking situations – like the third pregnancy in a 12-year-old from rape and molestation. Or the 'slow' 15-year-old who set herself on fire after she was raped and became pregnant. I was right there the night she died, looking on helplessly as we tried to save her. Righteousness is going to break this country. Compassion won't."
Following the overturning of Roe v Wade and several US states already banning abortion, this same friend's daughter spent the weekend in tears, fearful about her future. She told me that in Florida, a treatment for an ectopic pregnancy was delayed because the doctor needed to seek legal advice in the light of the reversal of Roe v Wade.
By the time they could treat her, the woman had ruptured and lost over half a liter of blood. She spoke of the ER doctors in states such as Texas trying to figure out how they can help women with ectopic pregnancies or placental abruptions.
In the case of an ectopic pregnancy, a fetus cannot survive. Prohibiting termination can lead to the death of the mother too. Ectopic pregnancy affects one percent of pregnancies, but imagine being subjected to that roll of the dice?
We are living in increasingly dystopian times. The rights of women are not being eroded - they have been brutally severed. Of the 115 Supreme Court justices in US history, only five have been women. The overturning of a hard-won law, by those who have no understanding of what women go through, is galling.
The land of the free is no longer. Those who fiercely campaigned for their right to decide to wear a face mask or not, or to remain unvaccinated during the pandemic, see no hypocrisy in denying women a fundamental right to make decisions about their bodies and lives. The Handmaid's Tale - a work of fiction by Margaret Atwood - now takes on a terrifying prescience.
Another friend, who was violently raped at 19, also shared her terrifying story, "My parents chose to blame me. One consequence was to cut me off financially, so not only was I dealing with rape trauma but struggling to find a way to pay my college bills. If I had become pregnant, imagine what that would have been like: I had no support, no insurance, and no resources."
And we can't afford to forget situations beyond the abusive and traumatic either.
Think of the couple who feel their family is complete. Financial and mental resources might already be stretched. Mistakes can happen. Contraception can fail. Taking away the choice of a pregnancy that could lead to mental health issues, divorce, and job loss. This in turn has an impact on the existing dynamic of a family. Crucially, it affects everyone, men included.
The Supreme Court justices in their adherence to an ideology seem to have failed to realize that. Abortion will never go away. It will take place illegally and women will die.
Not only that, children without mothers will be placed in an already overburdened care system. Pushed to its extreme, a culture of fear could lead to a falling birth rate along with its negative impact on the economy.
Roe v Wade was decided the year after I was born. I wasn't aware of its significance until I studied law in my twenties, appreciating the importance of this decision. Never could I imagine it being overturned in the future.
Yet we forget that, in the UK, abortion in Northern Ireland was only decriminalized in 2019. I'm a mother of three by choice. I know the physical and mental load involved in looking after another life. I have two sons who I seek to educate about responsibility, respect, and consent. I also have a daughter.
UK Conservative MP Danny Kruger voicing his belief in the Commons this week that women do not have, "an absolute right to bodily autonomy" made me feel viscerally protective towards her. This is where it starts.
We are all reeling from the shock of this decision.
However, after we've emerged from that shock, this is where we rise again, as we always do. As we have to.
---
---
If you want to help support abortion rights in the US, there are a number of abortion funds to help. Supporting these charities financially will help people in need fund procedures, transportation, lodging, childcare, doulas, and emotional support.
Sign up to our free daily email for the latest royal and entertainment news, interesting opinion, expert advice on styling and beauty trends, and no-nonsense guides to the health and wellness questions you want answered.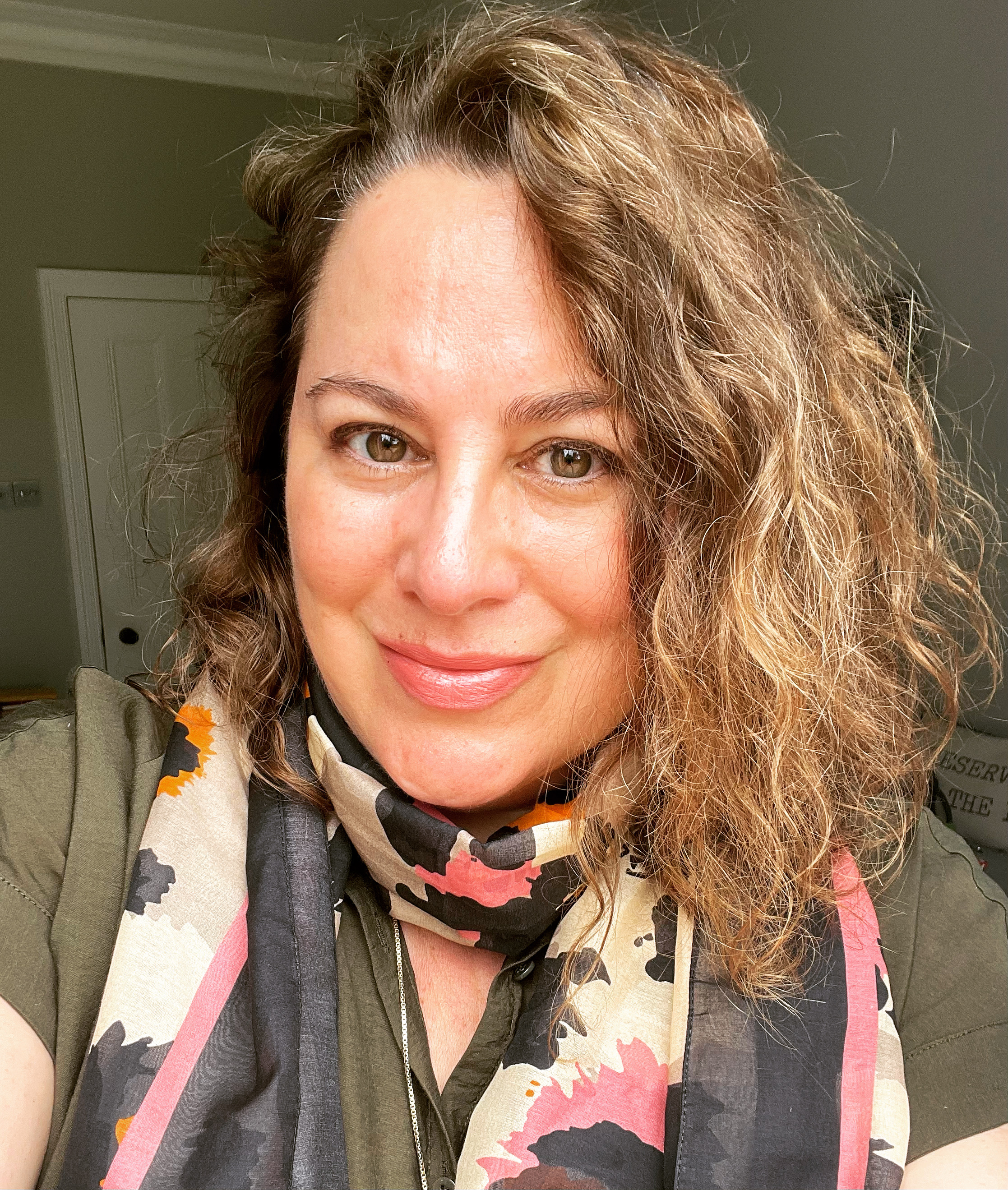 Emma is a freelance journalist who writes about lifestyle topics, education, and family for the likes of The Telegraph, The i Paper, Metro, Psychologies, Woman's Own, and woman&home.
In 2020 she was longlisted in the Bradt Guides New Travel Writer competition.
Prior to pursuing her true passion, she had a career as a litigation lawyer in the City, but it killed her soul, now like many journalists, she's attempting to write a book of her own.