'Zoom dysphoria' is prompting more people to seek out plastic surgery
'Zoom dysphoria' is distorting our self-perception and triggering a rise in plastic surgery consultations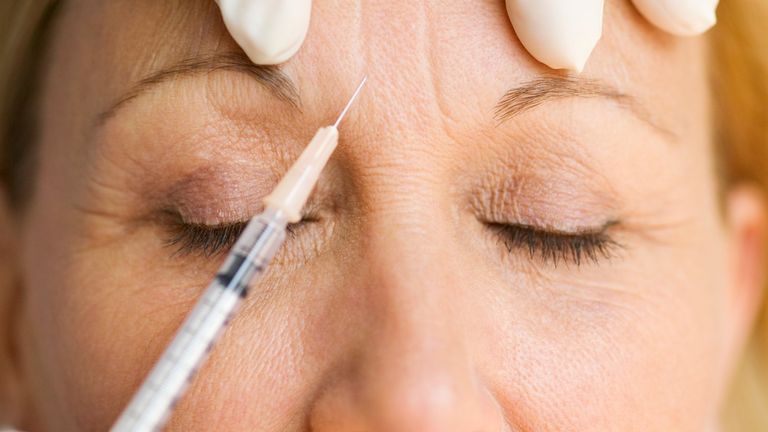 (Image credit: Rick Gomez/Getty)
By Emma Dooney
Video calling doesn't just tire your eyes out – it may be wearing on your confidence too.
The rise of Zoom has been linked to an increased focus on our insecurities, with many folks seeking out cosmetic surgery in the pandemic to resolve their physical hang-ups.
From constant Zoom meetings to weekend virtual parties, it seems that we spend most of our waking hours these days staring into a blue-hued mirror – and not a flattering one. This excessive screen time was correlated with "Zoom fatigue" during the early stages of the pandemic, as students and employees began to report feeling exhausted from the heavy use of virtual communication.
Read more from woman&home:
• Best foundation sticks our favorite blendable formulas for flawless coverage
• Best powder foundations our picks for amazing finish and coverage for all skin types
• Best mascara - lengthen, define, and volumize your lashes with our favorite formulas

It now looks like burnout isn't the only side-effect of this modern phenomenon. "Zoom dysphoria" has been used to describe the latest adverse reaction to the video-calling platform, as more and more people suffer from a warped perception of their on-camera appearance. The inescapable reflection of our faces is wreaking havoc with our self-esteem, conditioning us to become hyperaware of our so-called imperfections.
For some, the daily confrontation with their flaws has become unbearable. A recent study has shown that a large majority of people have attributed their desire to pursue cosmetic procedures to video calling. The findings, which were published in the journal Facial Plastic Surgery & Aesthetic Medicine, revealed that 85% of patients looking to upgrade their appearance were inspired to do because of Zoom.
"Unlike the still and filtered selfies of social media, Zoom displays an unedited version of oneself in motion, a self-depiction very few people are used to seeing on a daily basis. This may have drastic effects on body dissatisfaction and desire to seek cosmetic procedures," the study explained.
Other factors that may contribute to this negative self-image are poor camera quality and unflattering angles.
"Cameras can distort video quality and create an inaccurate representation of true appearance," the authors of the study wrote. "One study found that a portrait taken from 12 inches away increases perceived nose size by 30% when compared with that taken at 5 feet. Webcams, inevitably recording at shorter focal lengths, tend to produce an overall more rounded face, wider set eyes, and broader nose. It is important for patients to recognize the limitations of webcams and understand that they are, at best, a flawed representation of reality."