Where is Abercrombie & Fitch CEO Mike Jeffries now?
Is Abercrombie & Fitch still in business? Yes, but its infamous CEO Mike Jeffries is nowhere to be seen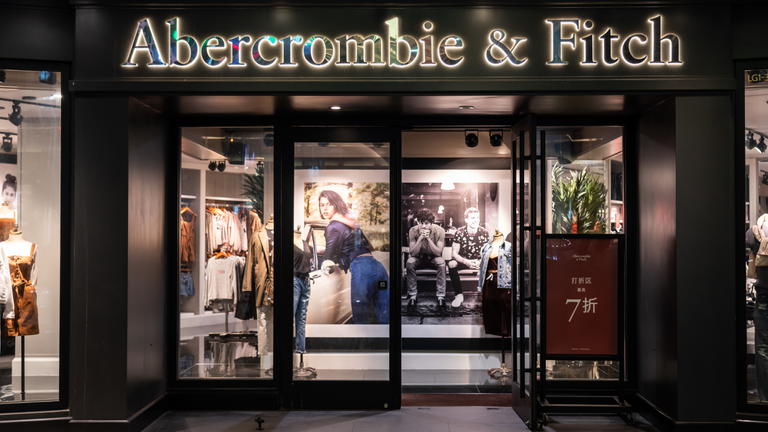 (Image credit: SOPA Images / Contributor)
Now that the new Netflix documentary about one of the most iconic fashion brands of the late 1990s and early 2000s has officially dropped, one question reigns supreme among watchers: where is Abercrombie & Fitch CEO Mike Jeffries today?
As a mere look at the White Hot trailer makes clear, Mike completely revolutionized the brand when he jumped on board as the new CEO back in 1992 but his behavior towards employees and attitude towards the industry as a whole ended up hurting the company, propelling it into deep legal troubles.
---
Who is Abercrombie & Fitch CEO Mike Jeffries?
Mike was the former president of women's retail chain Alcott & Andrews, a brand that filed for bankruptcy in 1989. Three years later, retail guru Leslie Wexner asked Mike to serve as the CEO of the then 100-year-old Abercrombie & Fitch brand. As the documentary explains, right off the bat, Mike decided to focus on the company's image by marketing its connection to exclusivity, sex and elitism.
Among the plenty of changes that Mike was responsible for is the hiring of famous photographer Bruce Weber, whose aesthetic helped shape the perception of the brand (we're talking about those black-and-white photographs, of course). Bruce himself has been accused of sexual harassment and exploitation throughout the years.
Mike's strategy was so successful that, in 1996, he was able to take the company public. But his reign was peppered with a variety of scandals, just as the documentary shows.
In 2006 specifically, Mike gave a highly referenced interview to Salon, in which he explained his troublesome business philosophy. "We go after the cool kids," he is quoted saying. "A lot of people don't belong [in our clothes], and they can't belong. [...] Are we exclusionary? Absolutely. [...] Good looking people attract other good looking people and we want to market to cool, good looking people. We don't market to anyone other than that."
Mike also took over Abercrombie & Fitch's private plane, Gulfstream Jet, and demanded that male models work as stewards on board wearing the brand's clothes (including flip flops and cologne). He also removed the jet's pilot from his post and hired a younger model to take his place—an action that led to a lawsuit against Mike himself.
His behavior at work isn't the only aspect of his life that had people wondering about his intentions. Plenty of people on the new show discuss the "terrible surgery" that Mike underwent to keep "looking young."
After many protests, scandals, and reports of declining sales, Mike stepped down from his role in December 2014 (he was removed as chairman about a year before).
Where is Abercrombie & Fitch CEO Mike Jeffries now?
Since stepping down, Mike, who is now 77 years old, has largely been avoiding the public.
A few years ago, in 2016, he listed his townhouse in Manhattan for $19.5 million. Nobody bought it and he re-listed it a year later for $16 million. He was able to sell it for $12.9 million in 2018. That's as much as people know about him these days.
As for the brand itself, Abercrombie & Fitch has made it a point to focus on inclusivity in recent years, helmed by CEO Fran Horowitz.
Anna Rahmanan is a New York-based writer and editor who covers news, entertainment, lifestyle, culture, food, travel and more. Read more of her work at annabenyehuda.com.