What the critics are saying about Spencer, as hotly anticipated Diana movie hits theaters
Some are calling Spencer a 'surrealist tragedy' while others are less impressed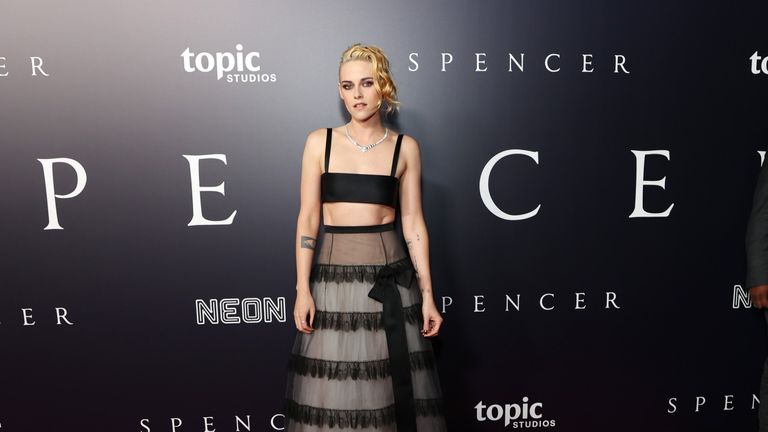 (Image credit: Amy Sussman/Getty Images)
Princess Diana continues to be an icon in popular culture, nearly 25 years after her death in 1997.
From inspiring fashion trends to continuing to be a figure of kindness, the People's Princess has never really left people's hearts or minds, but she is hitting headlines once again after becoming the focus of the new feature film, Spencer, which hit theaters on November 5.
---
The Spencer movie is set over a three-day period from Christmas Eve to Boxing Day at the Queen's Norfolk home, Sandringham House. The film suggests that it was during this three-day period that the Princess realized her marriage was over and had to make the decision to leave Prince Charles.
Directed by Jackie filmmaker Pablo Larraín, the film uses similar narrative tricks, fusing fact with fiction and fable.
With Kristen Stewart taking on the role of Diana, the movie was one of the most anticipated releases but have critics and fans on social media agreed on whether it lives up to the hype?
Spencer movie review round-up
Spencer currently holds a positive 86% rating on Rotten Tomatoes. Rotten Tomatoes is the review aggregate site that collects reviews across a broad spectrum to work out what everyone's saying about a movie.
The New York Times celebrates the movie's unique take on Diana's story, calling it "a Christmas movie… a horror movie… a psychological thriller… a love story."
Praising Kristen's performance, the review adds, "[Kristen] leverages her own star power to turn Diana into someone familiar. The intimacy and care the character craves is something the audience feels compelled to supply."
The movie is also earning plenty of praise online, with many on Twitter implying Kristen is sure to win the Oscar for her performance.
SPENCER is simply masterful. It's like a haunting psychological horror masquerading as a biopic. Kristen Stewart is an absolute revelation. Just give her the Oscar now. Pablo Larraín's claustrophobic direction and Jonny Greenwood's stunning score heighten every single emotion. pic.twitter.com/MFMbl84QhjNovember 4, 2021
See more
Kristen Stewart is mesmerizing in #Spencer. She goes all in as the iconic Princess Diana, and the result is Academy Award worthy. The score, sound editing and tight framing give you a suffocating feel which plays so well. The film is gorgeous and captivating from start to finish pic.twitter.com/JTt8Y3ekbnNovember 5, 2021
See more
#Spencer is one of the most haunting, draining & overall best movies of the year with striking cinematography & an exceptional score. Kristen Stewart disappears as Princess Diana delivering the most complex, layered & best performance of her career. She's winning that Oscar pic.twitter.com/h2sd33rUS9November 5, 2021
See more
However, some critics and fans on social media are put off by the creative liberties employed throughout the film.
The National Review writes of the movie, "It's all too much, and then some. The script, by Steven Knight, is sprinkled with howlers that sound like they were recycled from Dynasty."
A top critic for the Associated Press shares a similar critique, suggesting the movie is a "hollow exercise in camp."
The Wall Street Journal is equally damning, writing "Spencer calls itself a 'fable from a true tragedy.' It might also be called a fever dream, a surreal nightmare, a reductio ad tedium or just an inherently limiting concept that slowly but inexorably squeezes the life out of itself."