What does Jennifer Aniston's 11 11 tattoo mean? The star reveals special meaning
Jennifer Aniston has revealed the meaning behind her mysterious tattoo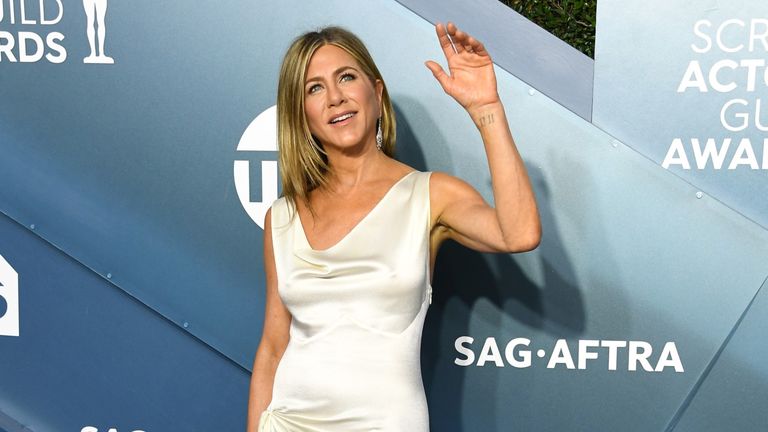 (Image credit: Getty)
Jennifer Aniston has '11 11' tattooed on her wrist, and the actress has finally revealed the meaning behind it.
The 52-year-old Morning Show star shared a birthday tribute to her best friend, Andrea Bendewald, on her Instagram Stories Thursday.
As part of the tribute, Jennifer shared a close-up photo of their matching "11 11" inkings, revealing the tattoo is a symbol of their friendship.
The friends star first showed off the tattoo back in 2018, and last year a source told People that she chose it because she's "very spiritual" and that "the number 11 is also special to her because of her birthday and [her late dog] Norman."
More from Woman & Home:
Jen's beloved dog Norman died in 2011. That year, she got her first-ever tattoo - his name in on the inside of her foot.
And Jennifer's birthday is 11th February, so it's unsurprising the number 11 has special meaning for her.