Together These Three Women Have Made British History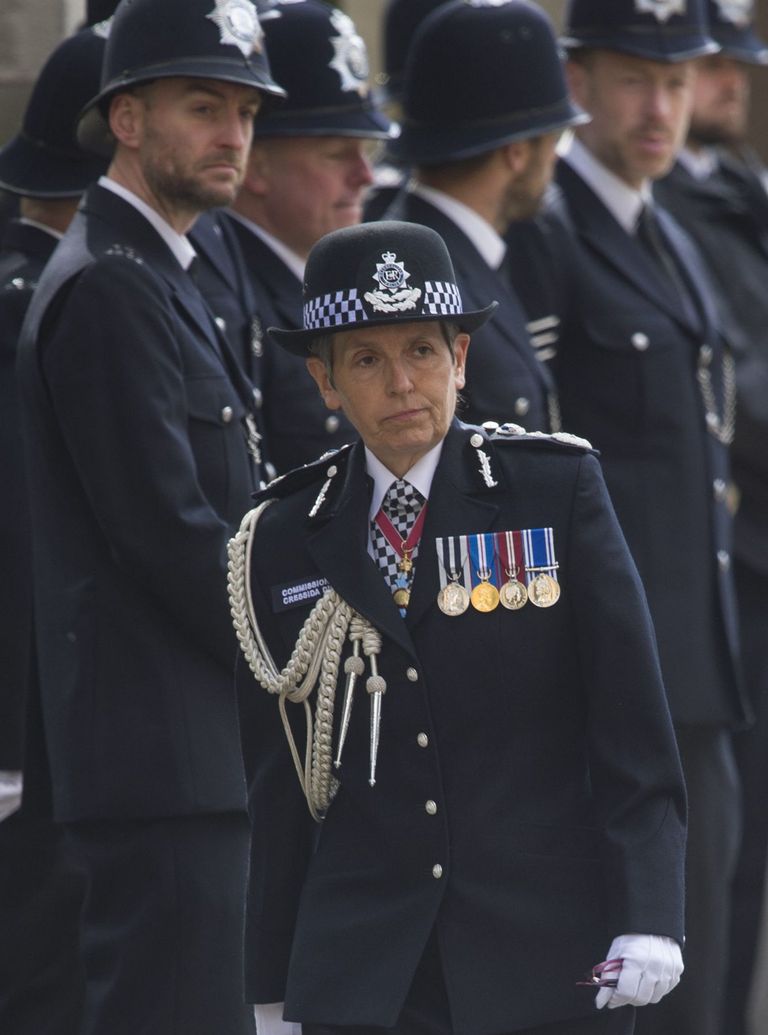 (Image credit: Rex Features (Shutterstock))
For the first time ever, there are three women at the head of emergency services in the UK. Cressida Dick, Met Police commissioner, Dany Cotton, the commissioner for the London Fire Brigade, and Heather Lawrence, the Chair of the London Ambulance Service, have all made history in their senior roles.
All three professionals are making waves at the top of their fields in what were traditionally very male dominated professions.
The Met Police commissioner is Cressida Dick, who at 56 years old was chosen for the important role because of her 'vision for openness and modernisation.'
Aside from the fact that the newly appointed chief of the Met Police is a woman and already making huge steps towards equality in what has been traditionally a very patriarchal career, Cressida Dick also has equality for women front and centre of her mind when it comes to the job.
"I have fought for equality and fair treatment throughout my working life. I joined the police, actually, to protect the weak from the strong and to make the world a better place."
"I do believe that one of the great things that has happened in my working life is the extraordinary change in the position of women. However, that is not where it should be, yet."
Dany Cotton QFSM, became Commissioner for the London Fire Brigade in January 2017. The commissioner has been in the spotlight recently after the tragic news of the horrific fire at Grenfell Tower in London. It was Cotton who had to decide to send her team into the deadly blaze, to risk their lives in the line of duty to save others.
Dany Cotton QFSM. Photo from http://www.london-fire.gov.uk
"The assessment I made was that there was saveable life in that building at that time, and it was our job to go in" Cotton said in an interview following the tragedy. "It was very difficult, it made me feel physically sick, looking at the building and knowing I had a hundred-plus firefighters in the building at any one time."
"There was a massive risk to my firefighters, but you balance that against the fact that you join London fire brigade to save people's lives. We wanted to save as many people as we could. That was the bottom line."
The 48-year-old also played a key role in the response to the terrorist atrocities in London so far this year.
"In my first six months of doing this job, we've had two terrorist incidents and now this. And time and time again my staff step up and are immense in their response, and it just makes me so proud.
The London Ambulance also has some fantastic female directors making changes right at the top of the service. Heather Lawrence OBE, is the Chair of the Trust Board Members for the London Ambulance Service, and Dr Fenella Wrigley is the Medical Director for the important emergency service.