This viral video of an 8-year-old girl singing Alicia Keys' 'Girl on Fire' is getting millions of views
Alicia Keys even commented on the video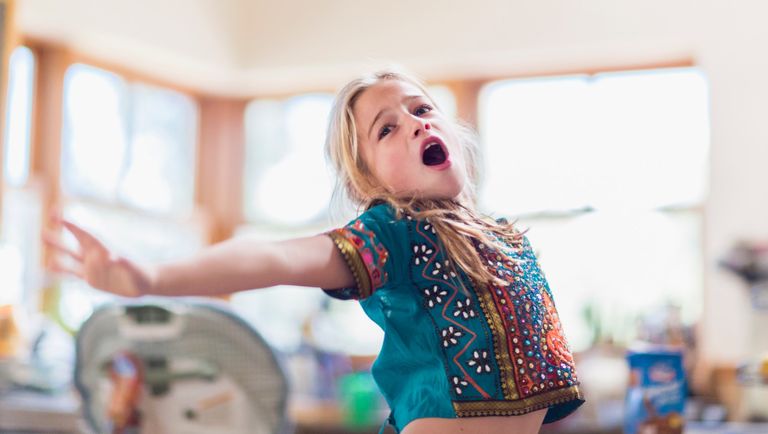 (Image credit: Marc Romanelli/Getty Images)
8-year-old Anni Coverly wowed viewers after singing a rendition of Alicia Keys' song Girl on Fire.
Her father, Tom Coverly, secretly filmed her as she was doing her chores and posted the video on TikTok. Soon after, the video began racking up views and now currently has over 9 million. In the viral video, which he captioned, "TAG anyone who loves to sing 🎶 @aliciakeys #girlonfire #sing #singing #music #careeradvice #poolgirl #talentedkids #aliciakeys #coversong #viral," Anni is seen cleaning a pool while confidently belting out the song.
Viewers praised the viral video, commenting on how well Anni can carry a tune, and it even gained recognition from Alicia, who said, "I love this!!! Sing mama!!! You are amazing!! And you ARE on fire!!!!"
Another commenter loved the fact that she turned the pool cleaner into a microphone, saying, "When she made it a microphone, I lost it."
While another couldn't deny how confident and great her voice sounded.
"She is living her absolute best life, sir. Way to go, dad! Her confidence is INCREDIBLE, and her voice is [fire]."
In an interview with Good Morning America, Tom explained that his wife, Tiffany Coverly, is a singer, and they had no idea their daughter had the same talent until recently.
"She just belted out that chorus. And then she's singing it with the passion she was singing it with. It just blew me away," said Tom.
Tom also told the outlet that he is a motivational speaker and likes to feature Anni on his TikTok to help teach life lessons and advocate for bullying and suicide prevention. The video of her singing was just another way to motivate others.
He also said that the craze over the viral video has helped boost Anni's confidence.
"It's been the biggest boost of confidence for her. It's just been beautiful."
Outside of TikTok, the family is lives in Pensacola, Florida, where Tom says Anni enjoys riding her bicycle and going to the beach.
Rylee is a digital news writer for woman&home and My Imperfect Life. She covers everything from beauty and fashion trends to celebrity and entertainment news.