This video of Will Smith dancing with his 85-year-old mom to Whitney Houston is the best thing you'll see all day
Will Smith shared a sweet video celebrating his mother's birthday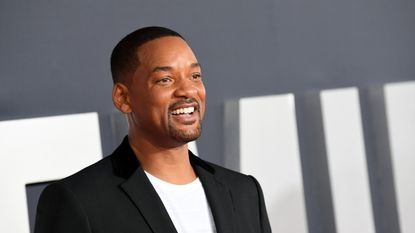 (Image credit: Kevin Winter / Staff / Getty Images)
Just when we thought we couldn't love Will Smith more than we already do, the 53-year-old actor posted a video on Instagram that made our hearts flutter.
In the clip, which fans went crazy for on the social media platform, Will and his mother Caroline Bright are dancing to Whitney Houston's I Wanna Dance With Somebody in celebration of her 85th birthday.
Will, who recently opened up about his experience with racism, captioned the post, "85 today! Happy Bday, Mom-Mom. Let's dance our way to 100."
The video is incredibly sweet, depicting the mother-son duo swaying to the Grammy-winning song being sung live by someone in the background.
This isn't the first time that the actor introduced his fans to his mother on Instagram. "Happy Mommy's Day, Mommy!" he wrote on social media alongside a photo of him and Caroline during Mother's Day last year. "Oh... and Mom, I'm sorry about that time when I was a senior in high school and you caught me in the kitchen with my girlfriend. But, really you should've been asleep."
In the pretty funny post, Will is referring to the time his mom caught him and then-girlfriend Melanie Parker having sex in Will's kitchen when he was 16. The episode, which the actor describes in his memoir Will, clearly stayed with him.
In the book, the Academy Award nominated actor explains that his mom had come downstairs to make herself a cup of coffee and she then "flipped the light switch as she had done tens of thousands of times before but, this time, her eyes landed upon her eldest son and his girlfriend deep in throes of reckless lovemaking. As a teenager, outside of physical injury, you cannot feel worse than having your mother catch you and your girlfriend doggy-style on her kitchen floor."
Melanie was actually living with Will's family at the time, because her mom had just gone to prison and the couple had promised that they would not have sex in the house. Three months into the arrangement, right after Caroline caught them, Melanie moved in with her aunt.
---
"I'm still not exactly sure why I did what I did that night," writes Will. "To this day, I have no idea what I was thinking. Of all the experiences I am sharing in this book, this is the individual moment of personal behavior that makes the least sense to me."
Embarrassing? Certainly—but the episode surely makes for some awesome memoir material. Happy birthday, Caroline!
Anna Rahmanan is a New York-based writer and editor who covers culture, entertainment, food, fashion and travel news. Anna's words have appeared on Time Out New York, the Huffington Post, Fortune, Forbes, Us Weekly, Bon Appetit and Brooklyn Magazine, among other outlets.