Things We Didn't Know About Meghan Markle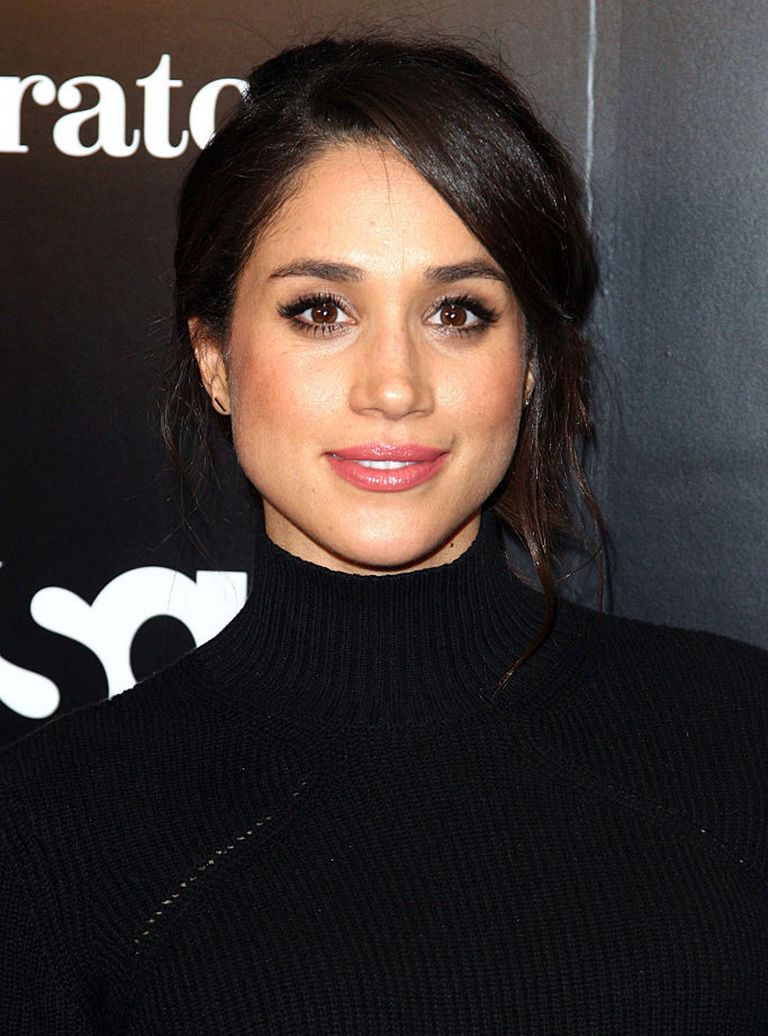 By Amy Hunt
Meghan Markle - let's face it, you probably know her best as Prince Harry's girlfriend. After all, the couple and their blossoming romance have barely been out of the limelight since it came to light that they were dating back in the summer of 2016.
But there's a lot more to the American actress than just that. For one, she's found huge fame over in the US, starring in legal drama Suits. And, she's passionate about humanitarian work - so much so, that she's an ambassador for the UN.
But what else might you not have known about Meghan?
She reportedly met Prince Harry at the Invictus Games
The prince is founder and ambassador of the annual Invictus Games, which, last year, were held in Toronto where Meghan is based. Apparently, the couple met at an event held ahead of the games. And the rest, as they say, is history...
She's a handwriting expert - and even wrote to Hillary Clinton
We all have a weird talent, but Meghan's is perhaps more unusual than most. The actress admitted that she used to put pen to paper for a living; "I used to be a calligrapher for weddings and events - that was my side job while I was auditioning."
And even though she's left that career behind now to go on to bigger and better things, she hasn't lost her appreciation for the skill. She said, "I think handwritten notes are a lost art form. The idea of someone taking the time to put pen to paper is really special."
She even used her handwriting skills to pen a letter to the then First Lady, about a sexist TV advert. She wrote in an essay, "I was in my classroom at Hollywood Little Red Schoolhouse and a commercial came on for a popular dish-washing liquid. The tagline of the campaign said, 'Women all over America are fighting greasy pots and pans.'
The boys in my classroom yelled out, 'Yeah, that's where women belong. In the kitchen.' My little freckled face became red with anger. I went home and wrote letters to powerhouse feminist attorney, Gloria Allred; to a host of a kids news program; to the soup manufacturer; and to Hillary Clinton (who was our First Lady at the time).
With the exception of the soap manufacturer, they all pledged support-and within a few months, the commercial was changed to, 'People all over America are fighting greasy pots and pans.'" Go Meghan.
She's a fan of cooking, and even has a speciality dish
[instagram]
Meghan admits that there's nothing she likes better than to whip up a wholesome dinner after a long day at work. She said. "I really love to cook." Her favourite thing to cook? "There is nothing as delicious (or as impressive) as a perfectly roasted chicken. It's a game changer. I bring that to dinner parties and make a lot of friends."
But what about her go-to snacks? Speaking to Good Housekeeping, she admitted the things she always makes sure to have in her fridge. She said, "Hummus, carrots - because I love them and so does my dog, Bogart, strangely - a green juice, almond milk, for sure, and a chia seed pudding I make every single week. So easy, so good."
Serena Williams is one of her best friends
Speaking in a Q&A on her recently defunct lifestyle website, Meghan revealed that the pair are incredibly close, even calling her "my closest friend."
Describing their friendship, she said "We hit it off immediately, taking pictures, laughing through the flag football game we were both playing in, and chatting not about tennis or acting, but about all the good old-fashioned girly stuff. So began our friendship."
"She quickly became a confidante I would text when I was traveling, the friend I would rally around for her tennis matches, and the down-to-earth chick I was able to grab lunch with just a couple weeks ago in Toronto. We are both the same age, have a penchant for hot sauces, and adore fashion, but what connects us more than those things is perhaps our belief in exceeding expectations - our endless ambition."
Acting isn't her only passion in life
Meghan is a UN ambassador and has visited Rwanda to campaign for clean water before. She's also worked with the United Nations Entity for Gender Equality, and has penned essays on women's rights in developing countries.
She's been married before
If - as rumours are constantly suggesting - she's set to become engaged to Prince Harry, this won't be her first marriage. The star actually married Trevor Engelson in 2011, having been in a relationship since 2004. However, the couple separated in May 2013, and were divorced in August of that year.
Her past has left many to speculate whether or not the actress would be allowed to marry Prince Harry, should that be on the cards for the couple. But, since Prince Charles was allowed to marry divorcee Camilla Parker-Bowles, most royal watchers presume that it'll be no problem at all.
She was once on Deal or No Deal
No, not the Noel Edmunds version, sadly. Meghan appeared on the US version of the hit game show, as a 'briefcase girl', dishing out briefcases of money to contestants. But it certainly wasn't the dream for the actress. "I would put that in the category of things I was doing while I was auditioning to try to make ends meet."
She continued, "I went from working in the U.S. Embassy in Argentina to ending up on Deal. Definitely working on Deal or No Deal was a learning experience, and it helped me to understand what I would rather be doing."