Meghan Markle Tackles A Stigma Many Young Women Face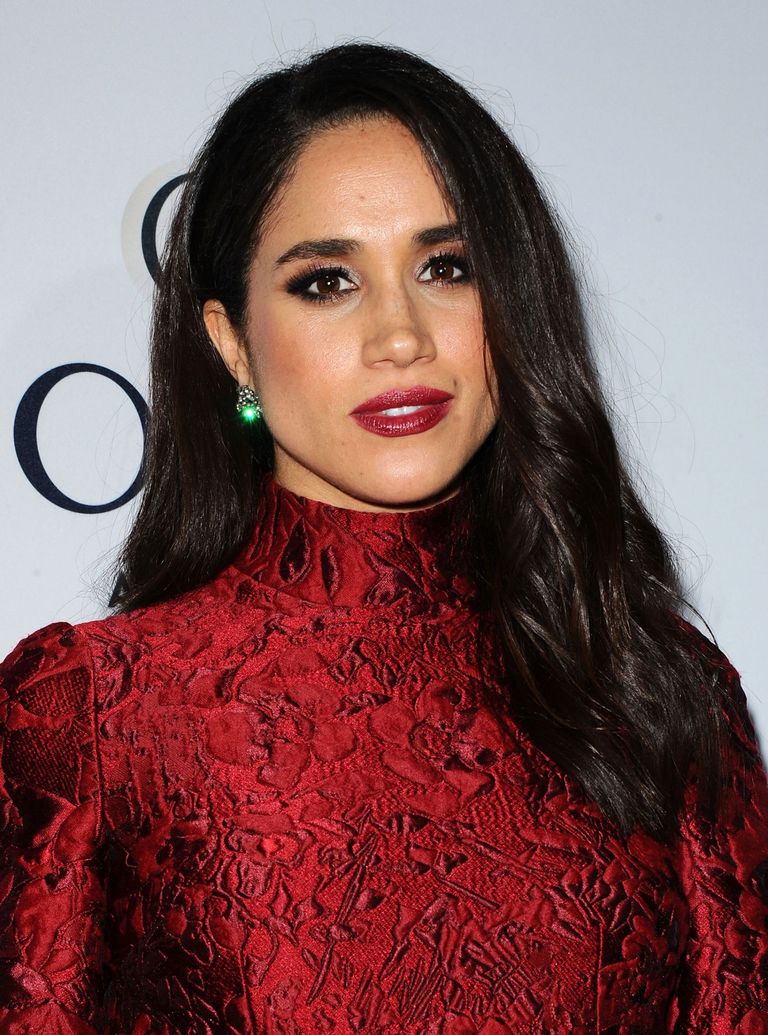 (Image credit: Rex Features (Shutterstock))
It seems that Prince Harry's girlfriend Meghan Markle shares his passion for helping out with humanitarian causes, as she's recently penned an essay for Time magazine about a stigma many young women in developing countries face.
The Suits actress wrote a piece for the US publication all about how young women in countries like India face embarrassment and shame over menstruation, due to the fact that they don't have access to proper sanitation facilities.
She also wrote how this fact can even stop young women from pursuing an education - something which could help them no end.
Meghan, who is also a United Nations Advocate, travelled to India with the charity World Vision in January 2017. In her essay, she talked about the young girls there, saying, "One hundred and thirteen million adolescent girls between the ages of 12-14 in India alone are at risk of dropping out of school because of the stigma surrounding menstrual health."
[instagram]
She also revealed how she realised the shocking realities of daily life for young women there, saying, "During my time in the field, many girls shared that they feel embarrassed to go to school during their periods, ill equipped with rags instead of pads, unable to participate in sports, and without bathrooms available to care for themselves, they often opt to drop out of school entirely."
Meghan also stressed that there was a lack of understanding about menstruation from the girls, admitting, "Many girls believe their bodies are purging evil spirits, or that they are injured once a month. This is a shame-filled reality they quietly endure."
And sadly, Meghan revealed that many women are forced to miss out on school during their period - stunting their chance for a better future, because schools there are ill-equipped to deal with their needs.
The actress suggested that young women there need access to sanitary pads and toilets in order to be able to carry on with their schooling - even suggesting that they often end up missing 145 cumulative days of school because of it. Meghan finished the essay by saying that communities "all over the globe", need to open up about "the most natural thing in the world", to ensure that the problem can begin to be dealt with.
It's clear that Meghan is keen to make a difference in the world, having previously given voice to gender equality causes too. She has worked with the UN and the Entity for Gender Equality and the Empowerment Of Women, and back in 2014, gave a speech at One Young World's annual summit on gender-equality.
[instagram]
(Meghan speaking to Canadian President Justin Trudeau at the One Young World summit.)
Perhaps Meghan's new stratospheric levels of fame can help her continue to give voice to these important causes.