The Queen lobbied to keep herself exempt from a green energy rule
Queen Elizabeth secretly lobbied Scottish ministers to change a law so she would not have to cut emissions on private land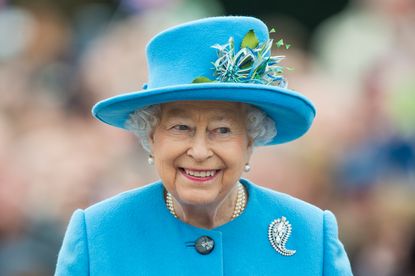 (Image credit: Getty)
Fun fact about the British Royal Family: the Queen is one of the largest landowners in Scotland. An investigation by Lily Humphreys, a researcher for the Scottish Liberal Democrats, and the Guardian, recently found she is "not required to facilitate the construction of pipelines to heat buildings using renewable energy." She is the only person in the country exempt from the law.
The Queen secretly lobbied Scottish ministers to change a draft law to keep her from needing to cut emissions on her own properties (a number of which are in the north), according to The Guardian. Her lawyers used a parliamentary mechanism known as "Queen's consent" to secure the exemption. Under the rule, a relic of the 1700s, the monarch can see legislation in advance.
The royal family has publicly committed to fighting the climate crisis. The bill, known as the heat networks bill, is meant to cut emissions, reduce fuel poverty and create green jobs, partly through constructing pipelines to heat clusters of homes using renewable energy, instead of using separate boilers that rely on fossil fuel.
The Queen's lawyers raised issue with the bill on February 13, and five days later it was amended to "prevent companies and public authorities from compelling the Queen to sell pieces of her land to enable the green energy pipelines to be built."
Independent Andy Wightman objected to the amendment and argued the Queen should not get preferential treatment, but then energy minister Paul Wheelhouse said it was required to ensure the smooth passage of the bill." He did not disclose that the Queen's lawyers had lobbied for it.
"Scottish government policy is that the crown should be subject to regulatory requirements on the same basis as everyone else, unless there is a legitimate reason for an exemption or variation. However, crown consent is required by law if a bill impacts the private property or interests of the sovereign—and that is what happened in this case," a spokesperson for the Scottish government said in a statement.
Rebecca Holland is a travel and food writer based in Chicago. She has written for the Guardian, New York Times, Architectural Digest, Food & Wine, Wine Enthusiast and more. She is currently a graduate student at Northwestern's Medill School of Journalism. When not working, you can find her eating her way through Chicago's neighborhoods, or in non-pandemic times, traveling around the world.