Princess Diana's portrayal on The Crown, what happened in real life, and what is made up for the show?
We fact-check some of Princess Diana's most famous scenes in The Crown Season 4 ahead of the Netflix drama's return next month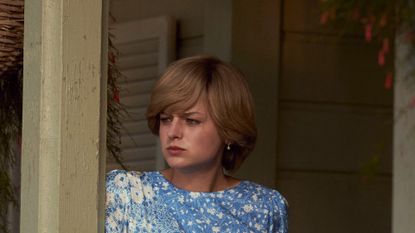 (Image credit: Netflix)
woman&home newsletter
Sign up to our free daily email for the latest royal and entertainment news, interesting opinion, expert advice on styling and beauty trends, and no-nonsense guides to the health and wellness questions you want answered.
Thank you for signing up to Woman & Home. You will receive a verification email shortly.
There was a problem. Please refresh the page and try again.
Princess Diana's portrayal in The Crown has been one of the most talked about topics of the popular Netflix series, igniting a resurgence of interest in the royal icon's life more than two decades on from her tragic death.
Season 4 of the British royal drama focuses heavily on the story of Princess Diana (Emma Corrin), with writers exploring everything from how she first met Prince Charles (Josh O'Connor) to the anguish she faced in their doomed marriage.
With so much of the real-life couple's relationship playing out on screen, fans of the show have been left wondering which parts of The Crown are accurate and which parts are fabricated for entertainment purposes.
Shortly after the fourth season was released, Netflix faced pressure from critics for a disclaimer informing viewers that its content is purely fictional. The US streaming platform refused, however, insisting they had 'confidence' in their audience's ability to understand The Crown isn't always historically accurate.
With just over a month to go until The Crown Season 5 is released, fans of the show are once again trying to separate truth from fiction. In preparation for what's likely to be its most dramatic installment yet, we thought we'd look back on The Crown's track record of depicting royal history with some no-nonsense fact-checking of Princess Diana's most famous scenes in the last season.
True: Princess Diana did really rollerskate in Buckingham Palace
One of the most memorable moments of The Crown Season 4 is Princess Diana's rollerblading scene, in which the bride-to-be skates down the empty halls of Buckingham Palace while listening to Duran Duran's Girls on Film on her Walkman. The carefree activity surprisingly did happen in real life, with the Netflix team also finding evidence that the 19-year-old even cycled around the royal residence's corridors on the eve of her 1981 wedding to Prince Charles.
"It's true!" Oona O'Beirn, a producer on The Crown, told Vogue in 2020. "She also rode her bicycle around [inside the palace] the night before she got married, but we didn't manage to get that in."
False: Diana first met Charles when she was dressed as a tree for Midsummer's Night Dream
In the premiere episode of Season 4, Diana's introduction to Prince Charles takes place under rather bizarre circumstances.
It's 1977 and Charles is courting Lady Di's older sister, Sarah, in the hope of finding a suitable bride to be his future consort.
The prince arrives at the Spencer family's home to pick up his date but is unexpectedly assailed by what appears to be a leafy figure. Diana, dressed as a "Mad Tree" for her school's production of A Midsummer's Night Dream, sneaks across the grand foyer and asks Charles not to tell Sarah of their encounter, before scuttling away again.
As much as we'd love this hilarious story to be true, it, unfortunately, appears to be a highly fictionalized version of the events that actually happened.
It's understood that Charles and Diana did first meet at the Spencers' home, but there were no tree costumes or Shakespearan talk involved. In an interview following their engagement in 1981, Diana explained, "We sort of met in a plowed field", four years after their initial encounter.
True: Princess Diana suffered from bulimia in real life
The Crown Season 4 shows Princess Diana struggling with an eating disorder, and sadly, the illness also affected the royal in real life.
In the third episode, the lonely teenager is shown binging on desserts and vomiting at Buckingham Palace, after discovering that her fiancé, Prince Charles, has been ignoring her while speaking to Camilla Parker Bowles on a daily basis. Diana would later speak candidly about her bulimia, telling Martin Bashir in a 1995 interview that she had the "secret disease" for "a number of years."
"You inflict it upon yourself because your self-esteem is at a low ebb, and you don't think you're worthy or valuable," she said. "You fill your stomach up four or five times a day – some do it more – and it gives you a feeling of comfort."
True: Princess Diana really did dance to Uptown Girl on stage
In the penultimate episode of The Crown Season 4, Princess Diana surprises Prince Charles on his birthday with a dance performance to Uptown Girl at London's Royal Opera House.
While you'd be forgiven for thinking the theatrical scene was added purely for entertainment purposes, it actually did happen in the couple's real relationship. Princess Diana teamed up with professional ballet dancer Wayne Sleep for the duet, which saw the pair perform a short sequence to Billy Joel's iconic hit on the iconic stage in December 1985. It's unknown, however, whether or not Prince Charles' disdain for his wife's dance routine in the show measured up to his reaction in real life.
Royal biographer Tina Brown has reported that Charles did not join the standing ovation once the performance had finished, while Sleep later told the press that the future King had felt 'left out' because he had not been included in the dance.
There's also some confusion about whether or not the performance was specifically for Charles's birthday, which had earlier taken place a month prior.
True: Princess Diana really sang for Prince Charles on tape
Perhaps one of the most agonizing scenes from The Crown Season 4, Princess Diana's serenading for Prince Charles on tape has been seared into our minds ever since we first sat through the painstakingly awkward performance two years ago.
In an attempt to appease her husband following her Uptown Girl dance, Diana decides to express her love in another way.
As a wedding anniversary gift, the princess gives Charles a tape recording of her singing "All I Ask From You" from The Phantom of the Opera and has them sit down at Buckingham Palace to watch the video together in private. While he manages to restrain his frustration towards Diana, the prince appears visibly uncomfortable throughout the scene and ends up mocking his wife's gesture in a subsequent conversation with Princess Anne.
It's understood that Diana did give Charles a videotape of her singing as a present, but it remains unknown if the vocals were actually hers.
"The singing part is interesting," Annie Sulzberger, Head of Research at The Crown, told Vogue. "Diana went to the West End, had the set [to herself] and we know Andrew Lloyd Webber was there, but no one knew exactly what she did because no one's seen [the video]. We don't know if she danced, mimed, or sang the song."
True: Princess Diana tried to call off the wedding
A major turning point in The Crown Season 4 is Princess Diana's discovery that Charles is secretly dating a young Camilla Parker Bowles – and the turmoil that succeeds this devastating reality.
The princess is shown in the Netflix series desperately trying to contact the Queen so that she can cancel the wedding, only for her calls to be dismissed and ignored.
While it remains unknown if Diana ever actually went to Her Majesty with her dilemma, it's no secret that the beloved royal was determined not to walk down the aisle.
"Everyone knows that Diana wanted to flee, two days before the wedding she wanted to escape," royal expert, Elena Mora, told Italian broadcaster Tv2000.
Sign up to our free daily email for the latest royal and entertainment news, interesting opinion, expert advice on styling and beauty trends, and no-nonsense guides to the health and wellness questions you want answered.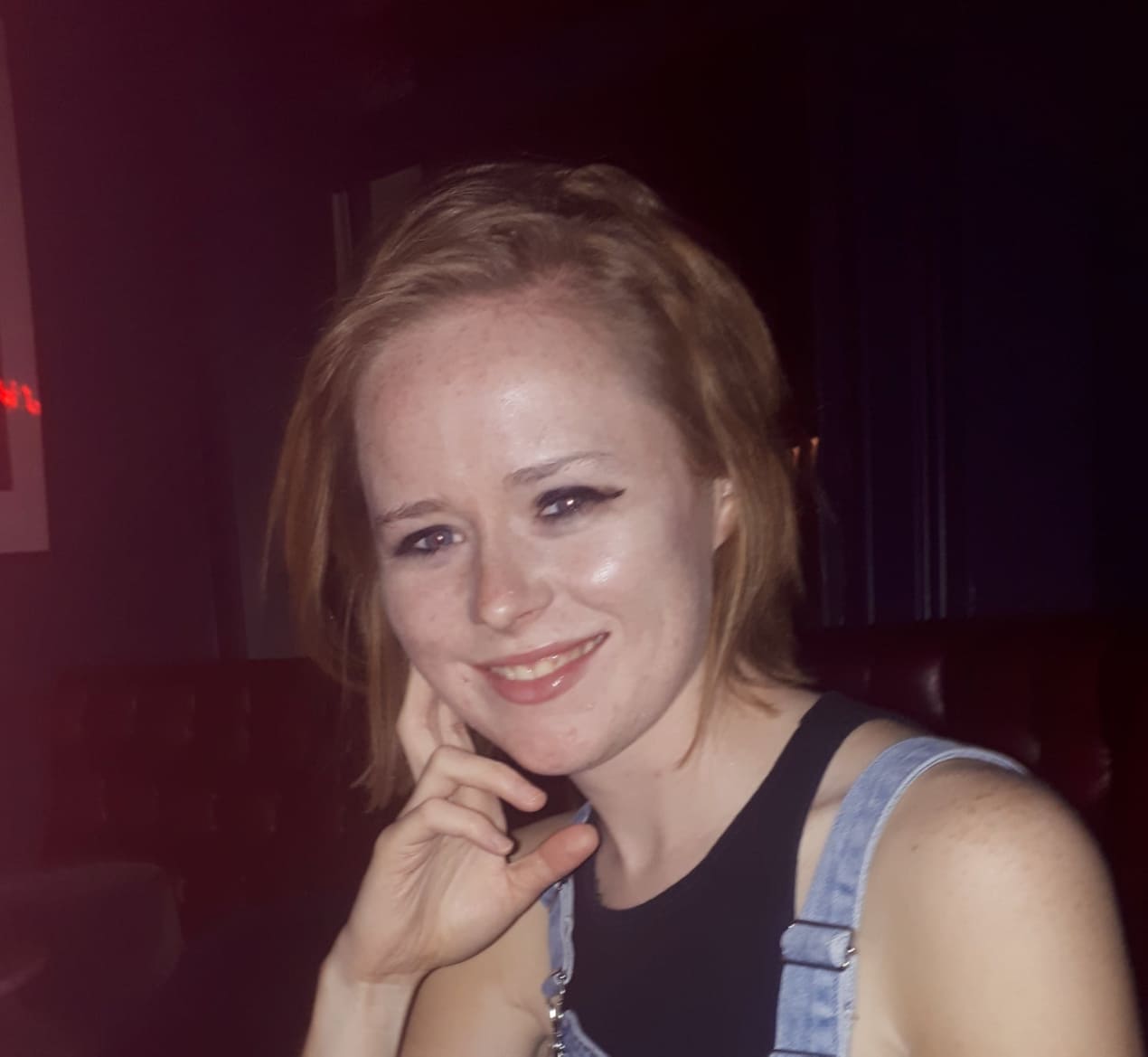 Hailing from the lovely city of Dublin, Emma mainly covers the Royal Family and the entertainment world, as well as the occasional health and wellness feature. Always up for a good conversation, she has a passion for interviewing everyone from A-list celebrities to the local GP - or just about anyone who will chat to her, really.
Emma holds an MA in International Journalism from City, University of London, and a BA in English Literature from Trinity College Dublin.