How young Camilla Parker Bowles blossomed into the Duchess of Cornwall—see her stunning transformation
From a young Camilla Parker Bowles to the Duchess of Cornwall, and now the future Queen Consort—it was far from easy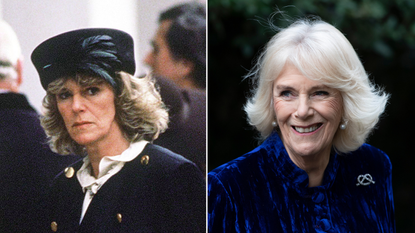 (Image credit: Getty)
woman&home newsletter
Sign up to our free daily email for the latest royal and entertainment news, interesting opinion, expert advice on styling and beauty trends, and no-nonsense guides to the health and wellness questions you want answered.
Thank you for signing up to Woman & Home. You will receive a verification email shortly.
There was a problem. Please refresh the page and try again.
Duchess Camilla may exist in a royal bubble today, but the future Queen Consort hasn't always been surrounded by pomp and opulence.
On February 6, the Queen made a historic announcement that would change the destiny of Camilla Parker Bowles forever.
Her Majesty confirmed that the Duchess of Cornwall will be Queen Consort when Prince Charles becomes King, ending decades of speculation over the 74-year-old's future in the Royal Family. The news was graciously received by Camilla, who said she felt "very, very honored and touched" by the appointment. Charles also approved of his mother's decision, revealing that his "darling wife" has been his "own steadfast support throughout".
After nearly seventeen years of serving the Crown, Camilla has proven herself to be worthy of the regal title—along with all the lofty responsibilities that come with it. Elegant, well-spoken, and with a teenager's lifetime of experience in royal work, she is, in many ways, the ideal candidate for the job.
But unlike Prince Charles, who is first in line to the throne, Camilla wasn't born to become Queen.
Clipped accent and model manners aside, the Duchess of Cornwall was raised, like almost everyone else in Britain, in a non-aristocratic clan. Her family, the Shands, were undeniably upper-class, but they were also private citizens—meaning they faced none of the scrutiny or pressure endured by the House of Windsor.
Camilla's childhood unfolded outside of the spotlight, in a sleepy village over fifty miles away from the hustle and bustle of London. She enjoyed many of the simple pleasures of her generation's youth, including garden games, reading, and drawing, and attended a regular primary school nearby her family home.
Her teens and early adulthood were equally ordinary, marked by a brief spell of studying and a string of office jobs.
Camilla and her two siblings were also brought up by their mother—a privilege denied to the Queen's children, whose parental figures typically came in the form of nannies and tutors.
This stable caregiving, coupled with bulletproof financial security, produced the ideal environment for raising happy kids. Camilla has said herself that her childhood was "perfect in every way"—so much so, that she often mentions it when discussing her passion for reading or nature. She speaks less of her teens and twenties, but fortunately, there's no shortage of second-hand accounts to shed light on this more mysterious chapter of her life.
So without further ado, here's everything you need to know about how the young Camilla Parker Bowles blossomed into the Duchess of Cornwall we know her as today.
Duchess Camilla's childhood and education
Duchess Camilla's early years would, for many, meet the textbook definition of an idyllic childhood.
Born into a wealthy family at King's College Hospital in London in July 1947, Camilla 'Milla' Shand grew up at The Laines, a seven-bedroom country estate nestled in the affluent town of Lewes, East Sussex.
Her father, Major Bruce Shand, was a British army officer in World War II who went on to become a successful wine entrepreneur. Her mother, Rosalind Maud Shand, was a glamorous homemaker and daughter of the aristocratic Cubitt family. Camilla also had a younger sister, Sonia Annabel, and a younger brother, Mark, born two and four years after her, respectively.
The Shand children enjoyed an 'Enid Blyton' style upbringing enhanced by their upper-class privileges, with lots of free time for recreation thanks to an abundance of paid help.
When Camilla wasn't playing outside with the family's cats and dogs, she could be found curled up with a good book—a hobby that was strongly encouraged by her bibliophile father. She also competed in community gymkhanas, having learned to ride horses from a young age at Pony Club summer camps.
At five, Camilla was enrolled in the now-closed Dumbrells School in Ditchling. She remained at the co-educational facility, which she has since hailed as 'fantastic', until she was ten years old.
She then attended Queen Gate's School in South Kensington, an independent day and boarding school for girls which is still in operation today. Described as 'quite strict' and 'very Victorian' by fellow alumni Lynn Ripley, its 1960s curriculum was mostly designed to prepare pupils to become debutantes and—ideally—find a rich husband.
The draconian atmosphere didn't exactly gel with the fiery Camilla, who was used to far more freedom at home.
"At Queen's Gate, Camilla used to climb out of the window and on the roof. Carolyn would stand by the door and keep watch down the corridor. She used to have to call out if someone was coming," said Munro-Wilson, whose wife, Carolyn, shared a room with the Duchess at the boarding school.
Camilla left the school before it was time to sit her A-levels, graduating in 1964 with just one O-level in an unknown subject.
At 16, she packed her bags and enrolled at the Mon Fertile finishing school in the Swiss village of Tolochenax. After mastering the art of social graces at the remote facility, Camilla decided to continue her study-abroad experience and sign up for a French and French literature course at the University of London Institute in Paris. She remained at the college for six months, before moving back to England to begin the next stage of her life.
Duchess Camilla's former homes and jobs
After returning to London, Camilla moved into a flat in Kensington with her friend, Jane Wyndham. She then upgraded to a larger flat in nearby Belgravia, which she shared with her landlady, Lady Moyra Campbell. To pay her rent, she worked as a secretary for various West End firms—an experience that likely solidified her lifelong love of theatre.
Camilla later accepted a job as a receptionist for a decorating company, Colefax, but was reportedly fired after showing up to work late one morning. It's understood she'd been out dancing the night before—an excuse that didn't go down well with her 'hot head boss'.
When Camilla Shand met Prince Charles
Without a career to focus on, Camilla decided to channel her energies into her childhood hobby of equestrianism. She began to regularly attend polo matches at Great Windsor Park, the birthplace of her relationship with Prince Charles.
The pair hit it off almost immediately, with Camilla reportedly making the first move on the future King. They quickly carried their romance from the pitches to the pubs, where their romance swelled from temperate flirting to wild passion.
Unfortunately for the two lovers, bad timing dashed any hopes of a fruitful relationship. Charles left to serve in the Royal Navy in 1971, and when he returned eight months later, Camilla was engaged to Major Andrew Parker Bowles. The couple tied the knot in a Roman Catholic ceremony in 1973 and went on to raise their two children, Tom and Laura, in Wiltshire, South West England.
It's no secret that the Parker Bowles union suffered multiple fractures. In 1979, Camilla got back in touch with Prince Charles, who had completed his military service and was now on the lookout for a suitable bride. It didn't take long for the former couple to embark on an intense affair, which reportedly lasted until 1981, when the prince became engaged to Princess Diana.
Andrew was also unfaithful to Camilla, indulging in numerous flings with other women—including Charles' younger sister, Princess Anne—throughout the marriage.
They filed for divorce in 1994, having already been separated for three years.
How Camilla Parker Bowles became the Duchess of Cornwall
The journey from Mrs. Parker Bowles to the Duchess of Cornwall wasn't an easy one.
After details of their extramarital relationship were revealed in the 1992 memoir, Diana: Her True Story, Camilla and Charles' reputations took a drastic nosedive and they both became a target of disdain in the British media. The Duchess was particularly criticized, with many tabloids branding her the 'Other Woman' and blaming her entirely for the breakdown of the Prince of Wales' marriage to Princess Diana.
Prince Charles publicly addressed his relationship with Camilla for the first time in 1994, telling broadcaster Jonathan Dimbleby, "Mrs. Parker Bowles is a great friend of mine...a friend for a very long time. She will continue to be a friend for a very long time." He also confirmed that he and the Duchess had started dating in 1986, despite him still being married to Diana.
Around this same time, he reportedly told the Queen that Camilla was a "non-negotiable" and "central" part of his life. The Royal Family was quickly forced to accept that the former receptionist was not going anywhere, whether they liked it or not.
Now in damage control mode, Charles enlisted his Deputy Private Secretary, Mark Bolland, to rehabilitate Camilla's public image. The PR expert had already worked his magic on the prince, restoring his 'Charming' last name by planning photo ops of him with beloved celebrities and feeding positive stories about him to the press. In 1999, he co-orchestrated Charles and Camilla's first public outing at the Ritz Hotel in London, in what became known as 'Operation Ritz'.
A year later, he arranged the Queen's first meeting with the Duchess at a private birthday party in Highgrove House. Her Majesty's willingness to speak to Camilla, having previously refused to be in the same room as her, was widely considered to be her subtle stamp of approval of the couple's relationship. The monarch further solidified her acceptance of the Duchess in 2002, when she permitted her to sit in the royal box at her Golden Jubilee.
By 2004, Camilla had established herself as an unofficial member of the Royal Family. She now lived with Prince Charles at Clarence House, the home of the late Queen Mother, and accompanied him to most of his engagements. Her standing in the public's eye had also steadily increased, with polls suggesting that the majority of Brits supported the idea of her becoming the prince's second wife.
In 2005, Camilla and Charles married in a civil ceremony at the townhouse of Windsor Guidhall in Berkshire.
After the service, they headed to St. George's Chapel, where they received a wedding blessing in front of the Queen and Prince Philip. Camilla was appointed the title, the Duchess of Cornwall, rather than the Princess of Wales, which had previously belonged to the late Princess Diana.
The nupitals were considered to be the unorthodox fairytale ending for the controversial couple, giving long-overdue validation to a relationship that had existed in the shadows for nearly 35 years.
Sign up to our free daily email for the latest royal and entertainment news, interesting opinion, expert advice on styling and beauty trends, and no-nonsense guides to the health and wellness questions you want answered.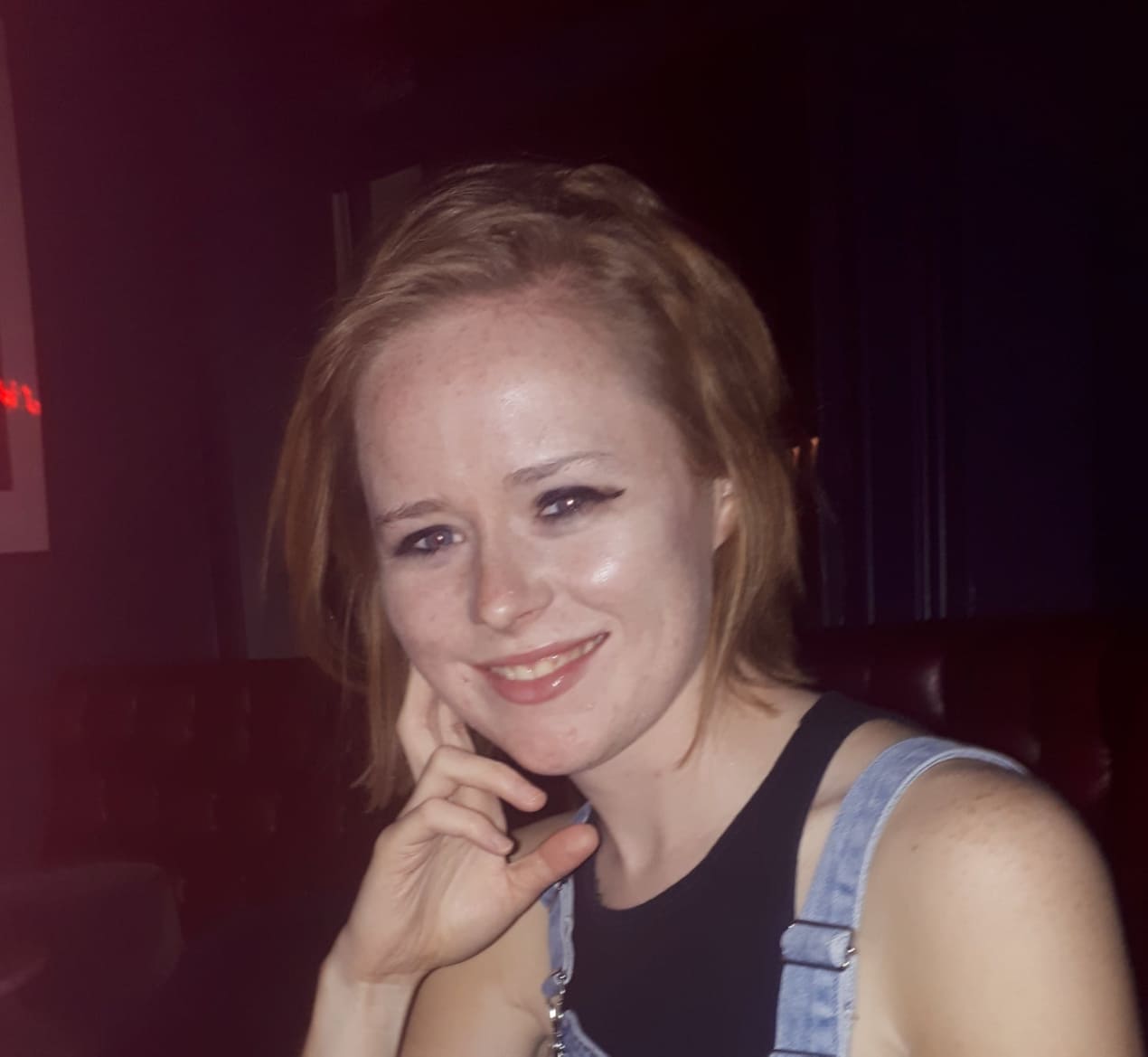 Hailing from the lovely city of Dublin, Emma mainly covers the Royal Family and the entertainment world, as well as the occasional health and wellness feature. Always up for a good conversation, she has a passion for interviewing everyone from A-list celebrities to the local GP - or just about anyone who will chat to her, really.
Emma holds an MA in International Journalism from City, University of London, and a BA in English Literature from Trinity College Dublin.