The BBC's top earners feature four women for the first time
This is progress...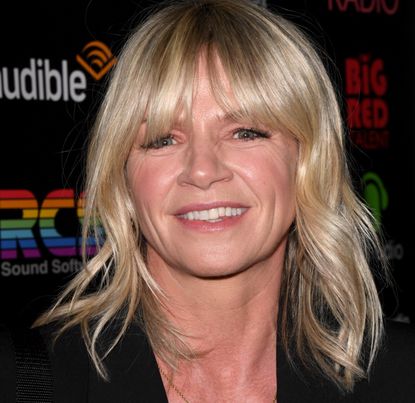 Change is afoot at the broadcaster, with Zoe Ball being revealed as one of the BBC's top earners.
Zoe Ball, BBC Radio 2 and Strictly (opens in new tab) it Takes Two Presenter, is now the BBC's second-highest earner with a salary of £1.36m— nine times higher than the Prime Minister. Gary Linekar remained in the top spot with an unchanged salary of £1.75m
The BBC's annual report has come under fire in recent years due to its large gender imbalance. Just three years ago the highest-paid woman — Claudia Winkelman (opens in new tab) — was only earning between £450,000 and £500,000. But the highest-paid man — Chris Evans — was on between £2.2m and £2.25m.
And the top seven of the BBC's earners were all men. The BBC's male presenters were told they should expect lower salaries in the coming years in a bid to close the gender gap. It was revealed in a report later in the year that m (opens in new tab)en working for the BBC earn an average of 9.3% more than women. This erupted into a scandal with a number of resignations from women and the beginning of men accepting pay cuts.
MORE: On Equal Pay Day, report states that women in low income industries still earn 25% less than men (opens in new tab)
This years salary report marks the start of some hopeful change, with four women in the top for the first time ever. The gender split of presenters earning more than £150,000 is now 55:45 in favour of men, an improvement on 75:25 in 2017.
The BBC's general director, Time Davie said, "we made good progress if you look across the industry we're in a good place, but we've got work to do."
Following complaints after the gender pay scandal in 2017, 700 women were given pay raises according to Freedom of Information figures obtained byThe Guardian. Among those were Vanessa Feltz, Lauren Lavern (opens in new tab)e and Fiona Bruce who are all now in the top ten.
MORE: BBC axing Victoria Derbyshire shows discrimination against women is still present in the organisation (opens in new tab)
Fiona Bruce, at number six, below Huw Edwards, is earning at least £450,000 with thanks to a £195,000 raise. Vanessa Feltz, below Fiona Bruce, had a raise of £50,000, taking her to at least £405,000. And Desert Island Discs presenter, Lauren Laverne's salary was taken up to at least £395,000, making her a higher earner than Alan Shearer.
The list is largely made up of radio presenters, as television staff are exempt from transparency requirements if they're paid through BBC Studios, which most are
Rachel is a freelance contributor to woman&home, covering news as well as books, lifestyle and travel. Her byline has also appeared in The Independent, The Financial Times, ELLE Magazine, VICE, Glamour Magazine and others. She loves nothing more than talking with people to share their stories. When she is not writing you will definitely find her nose in a book or magazine, or perhaps training for the next half marathon, practicing yoga or eating in London's best restaurants.