Suranne Jones on the TV drama that's set to have us hooked…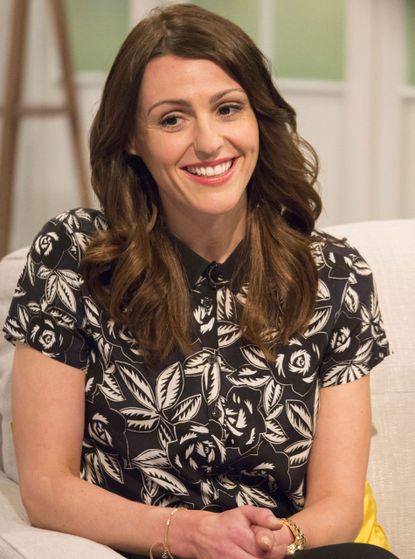 From the makers of The Honourable Woman and penned by Chariots of Fire playwright Mike Bartlett, brand new five-part medical drama, Doctor Foster, looks set to be BBC One's next big thing. With Scott & Bailey star, Suranne Jones, playing trusted GP Gemma Foster, who finds her life in turmoil when she suspects her husband, Simon (Bertie Carvel) is having an affair, we've a feeling it's going to have us gripped. We found out from the star of the show herself what's in store for us... What initially drew you to the role of Gemma Foster?
Mike Bartlett - his name on a script is quite a big pull, as was Drama Republic, who had just produced The Honourable Woman, which I loved. Mike and I had a couple of long chats about what we felt about marriage and relationships and life, before Bertie came on board and the cast got more interesting - and brilliant. The whole thing was a bit of a no-brainer.
What was it like getting into the role of a GP?
There was a brilliant documentary series called GP: Behind Closed Doors on Channel 5 and I'd be crying over all these real people and intimate situations, so I had a real sense that she was a pillar of the community. I went to a GP's surgery that Drama Republic sent me to, and I got to sit in - some mad actress in the corner writing notes while people were opening up and having blood tests and doing pee samples! I felt very awkward, but privileged to be in there as well.
When Gemma finds a blonde hair on Simon's scarf, she doesn't approach him immediately - is that for the sake of her son?
Yes, she can't cross that line unless she feels like she has the answers - therefore the investigation kicks off. Inviting patients to be part of that investigation - now she's crossed the line of professionalism. She's also starting to look at her husband's emails; she can never be the wife that didn't look at her husband's emails again. It's also very complicated, because even when she knows he's having an affair and there's evidence put in front of her, that's very hard to believe. There's 15 years of trust and love that she doesn't want to let go. Could she maybe let that go if it's just a fling? Or is it something real? She needs to know those things and that's the beauty of the hooks for episodes two, three and four - you kind of go, "Oh, just leave him...no don't leave him, yes do leave him!"
Gemma's takes some big risks in the first episode in terms of her career and personal life - is that going to upset things? As the series goes on, it's almost like watching a different person at times because it's also about the extremities of a personality. If or when something like this happens to you, you find bits of your personality being strung out that you didn't know were there. I've unfortunately got two friends that this has happened to and some of the things that they found themselves doing - whether it's just the start of looking at someone's email or checking someone's mobile phone - what that can lead to is quite something.
As the series goes on, will we learn more about the marriage and what sort of a state it was in before Gemma suspects something is amiss?
These are the questions that are covered in the series: does a working mother give enough attention to her husband and does a working mother pay enough attention to her child? Does a working mother notice what's going on and does she put in enough effort into herself? Does she put too much effort into the community? She's the breadwinner - does that cause problems at the moment? You get to know where they were at, but is Simon in love with Gemma? Is Gemma in love with Simon? It's all questionable. That's why it may be slightly uncomfortable for some couples, at times, to look at their own lives.
Was it an emotionally exhausting part to play?
Yes because I'm pretty much in every scene - there's only about five or six scenes in the series that I'm not in - I was always a constant. I've watched up to episode 4 and I know when I look on screen. I do look exhausted, but it works for the character. She's knackered and exhausted and her husband's having an affair!
Doctor Foster will air this September.
Natalie Whittle is a British journalist specialising in celebrity content in the women's lifestyle sector. She previously held the role of Celebrity Director at Woman & Home and has also worked at Prima, Red & Good Housekeeping.