Strictly Come Dancing's Craig Revel Horwood reveals romantic details of fiancé's naked proposal
Congratulations to these two!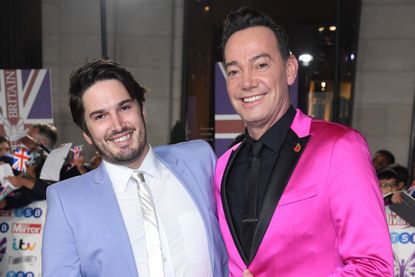 (Image credit: Getty)
Strictly Come Dancing judge Craig Revel Horwood has opened up about his fiancé Jonathan Myring's romantic proposal.
The ballroom dancing expert revealed that his boyfriend proposed after two years of dating during a romantic trip to Craig's stomping ground, Australia.
Revealing Jonathan was forced to re-think his proposal plan last minute, Craig said, "Jonathan popped the question at the end of March on holiday in Tasmania and it was a total surprise – although I did almost ruin it all."
Speaking to OK! magazine, Jonathan explained, "I had this whole day planned. We were going to have a picnic by the river and look for platypus. I was going to wait for one to come along and then propose. But, on the day, Craig said he didn't want to do it as platypus are very elusive, so it would be a waste of time."
Admitting he decided to keep things a little more simple, Jonathan continued, "In the end, I drew a salt bath, opened a bottle of champagne and we got in the bath together and I did it in there."
READ MORE:Strictly Come Dancing bosses announce new coronavirus series
"It was very romantic. A naked proposal, on his knees in the bath. It was hilarious," Craig chipped in.
Aw!
Swooning over his bond with his future husband, he went on, "There's such comfort in knowing you have somebody that loves you and wants to spend the rest of their life with you.
"I feel like I have someone who has my back and I've got theirs.
"I don't want a big, splashy, massive wedding. It would be nice to have something intimate for ourselves and very close friends and family. We're growing a vineyard on our property in Hampshire and we want to wait until all the vines are growing properly and we've had our first harvest."