The Six Things You Need To Know About Albus Dumbledore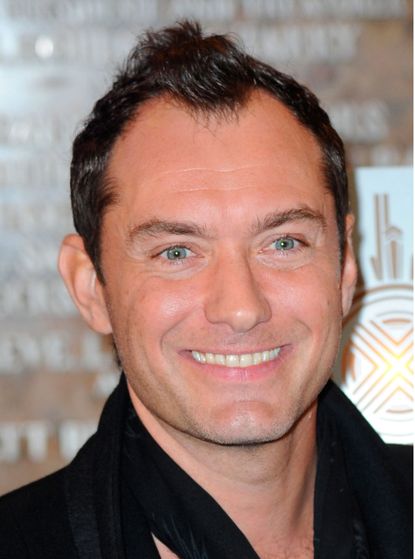 (Image credit: Kristin Callahan/ACE/REX/Shutterstock)
Yesterday, it was revealed that Jude Law would be playing a young version of the famous wizard, Albus Dumbledore, in the sequel of Fantastic Beasts and Where to Find Them, due November 2018.
Richard Harris originally portrayed Dumbledore in the Harry Potter films, although the legendary actor passed away after the second film. He was replaced by Sir Michael Gambon for the remaining films, although it was recently revealed that the role was also offered to Ian McKellen, who turned it down due to a comment Harris had made about Mckellen, Derek Jacobi and Kenneth Branagh. "These guys [are] technically brilliant, but passionless," Harris had reportedly said.
Law will be portraying a younger Dumbledore in the new installation of the Fantastic Beasts series, which is set to have five films total. We already broke down what you could expect from the new film, but read on to learn some important trivia about the wizard - who author JK Rowling once revealed (opens in new tab) to be her favorite character - and get some hints to what we could see out of Law in the movie.
1. He's gay, and his first romantic interest was none other than Gellert Grindelwald
In 2007, JK Rowling revealed that Dumbledore was not only gay, but in love with Gellert Grindelwald, played in the first Fantasic Beasts film by Colin Farrell/Johnny Depp. The two met after Dumbledore graduated from Hogwarts, and bonded over their intense interest in finding the elusive Deathly Hallows. However, after watching Grindelwald rise as a dark wizard, he regretted these feelings and tracked him down, culminating in a legendary wizarding duel.
2. Before he was Headmaster of Hogwarts, he was a transfiguration professor...
...And one of his students was Newt Scamander, the main character of the Fantastic Beasts series. Dumbledore tried to defend Scamander after he endangered a human life with one of his beasts, but he failed, and Newt was expelled. It was in this position as professor that Dumbledore also recruited students to Hogwarts, including Tom Riddle, later known as Voldemort.
3. His father was imprisoned in Azakaban
Dumbledore was the eldest child with a younger brother, Aberforth and a sister, Ariana. His sister was left traumatized after a group of muggle boys attacked her for her magic. In revenge, Dumbledore's father, Percival, attacked the boys, landing him in the notorious wizarding jail, Azkaban.
4. His family's backstory is tragic
After Dumbledore graduated from Hogwarts, his mother was killed when his younger sister's magic created a violent outburst. Albus was now the head of his parentless family. At the same time, Albus began his friendship with Grindelwald, leading his brother Aberforth to accuse him of neglecting their sister. This lead to a violent three-way duel between the three young men. Ariana tried to intervene, but ended up getting killed in the crossfire. Grindelwald immediately fled, leaving a distraught Albus who was never sure whose curse had killed his young sister.
5. He turned down the offer to be Minister for Magic multiple times
After he was made Headmaster of Hogwarts, he was offered the powerful position of Minister for Magic, multiple times, but rejected each one, remembering how his prior quests for power had caused tragedy and despair.
6. He's known to be the most brilliant student to have ever graduated from Hogwarts
Dumbledore is a Hogwarts legend, and is the only headmaster to have ever been buried on the school's grounds.