Security Stepped Up At Catherine And William's Kensington Palace Home Amid Terror Attack Fears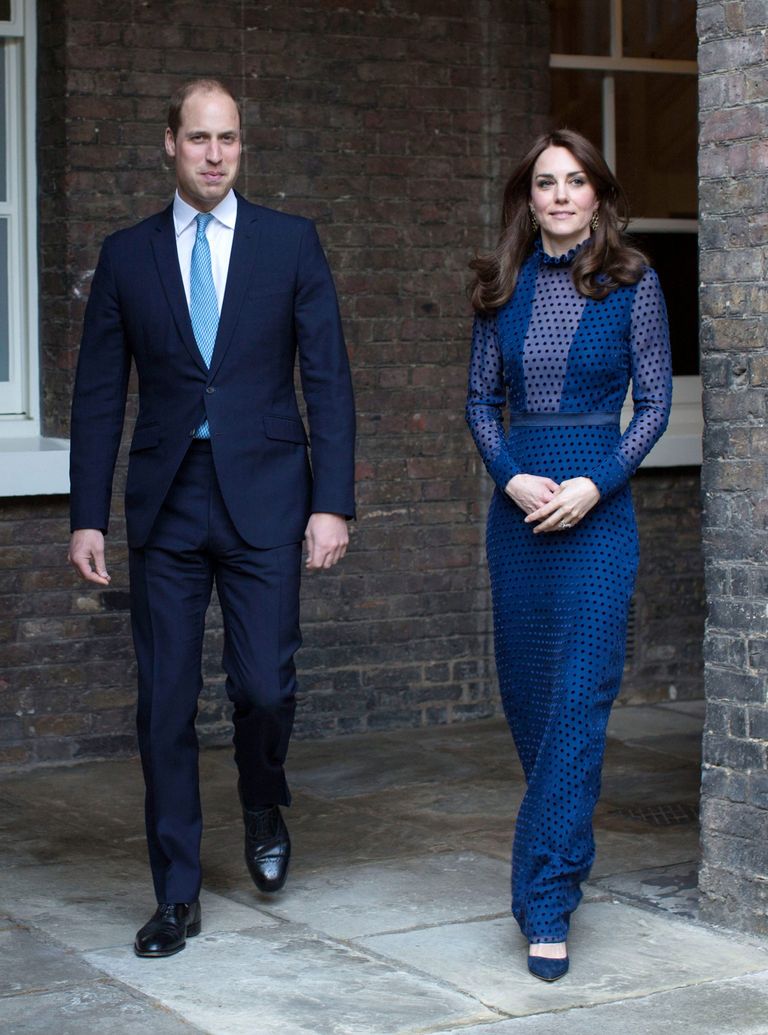 (Image credit: Rex Features (Shutterstock))
By Amy Hunt
It's one of the most high-profile buildings in the world, with millions of tourists travelling to the landmark each year to explore its grounds and get a peak inside. But Kensington Palace is alsohome to many members of the royal family, including Prince Harry and The Prince and Princess of Kent, and most recentlythe Duke and Duchess of Cambridge, who are due to move back to the London residence any day now.
And given how important the building is, it's imperative to ensure its protected with intense security measures. But now that protection has stepped up a notch, as officials have introduced a new rule.
In the section open to visitors, rigorous bag checks have now been put in place. Before guests can enter the cafe or gift shop, they're now required to offer up their bags to a search, and will be required to do so for every re-entry.
A sign outside the cafe and shop states, 'Please wait here for mandatory bag searches and security checks.
'Please note that bags will be searched upon every re-entry of the palace cafe.'
The measure was first put in place following the string of terror attacks in the UK in recent months, which rasied the national terror threat level to 'critical'. But interestingly, the measures haven't been removed, even though the threat level was brought back down to 'severe' back in May. It's clear the Palace is staying on high alert in order to protect the royal residence.
Hundreds of visitors are currently flocking to the world-famous palace for the current Diana: Her Fashion Story exhibition, which is honouring the late People's Princess on the 20th anniversary since her death.
(The Cambridge's at the Palace in 2016. Credit: Kensington Palace/PA Wire)
Given that they're part of the most famous family in the world, the Duke and Duchess of Cambridge also have a range of other stringent security measures in place, in order to protect their private home, Apartment 1A.
Back in 2012, a document revealed that the couple have introduced measures including an air-lock double door, spiked railings, a high-tech CCTV system, and even pop-up bollards to prevent cars from entering the premises if they are not permitted.
The couple also have round-the-clock policing outside of their apartment, as they would when out on royal engagements.
The couple originally lived in the apartment when Prince George was born back in 2013, but soon moved out to the more spacious Anmer Hall in Norfolk, where they have lived since. The family are set to move back to the residence imminently, as Prince George is due to start school in the capital in September.
The couple are also making the move back to London in order to fulfil more royal duties as part of the Queen's plan to step up the younger royal's responsibilities.