Fans think Ruth Langsford looks like Princess Diana in this adorable throwback photo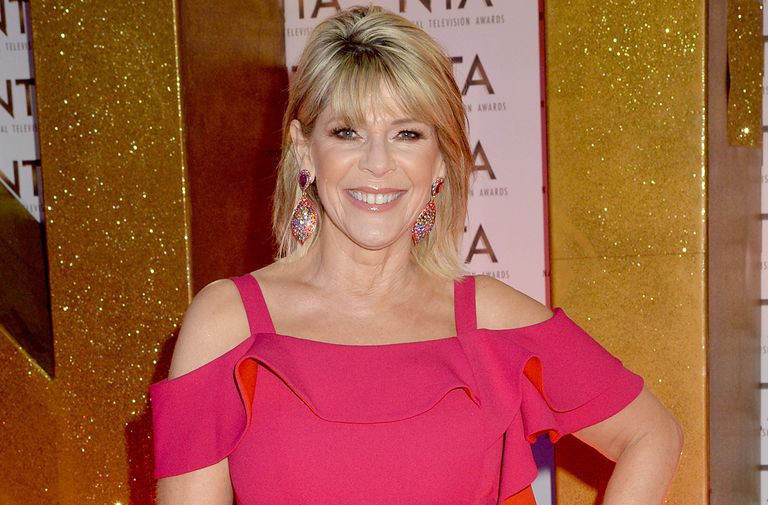 (Image credit: Getty)
Fans have been comparing This Morning presenter Ruth Langsford to late royal Princess Diana.
The ITV host, who works on the show with husband of 10 years Eamonn Holmes, took to her Instagram page with an adorable throwback photo – and she seems to be reminding fans of the nation's beloved Princess Diana.
Ruth posted a photo on her Instagram page from 19 years ago alongside one of her best friends.
And the presenter looked fabulous wearing baby pink cropped trousers with a matching blazer and pink pumps sporting a short blonde haircut.
https://www.instagram.com/p/CBXhu8gJNe-
'Sorting through some old photos and found this,' she wrote alongside the sweet snap. '19 yrs ago at my Godson Charlie's christening. The day before I had just found out I was pregnant with Jack!
'👶🏻@eamonnholmes was away with the children so my best friend here @balshaw.sam was the first to know....a very special moment together.
'We've shared a lot of those during our 30 yr friendship....thanks mate ❤️ She's fairly new to all this so it would be lovely if you give her a follow and say hello #friendship #bff'.
MORE: Eamonn Holmes reveals the emotional reason Ruth Langsford broke down in tears on TV
'Aww what a lovely photo and an lovely story behind it. Xx,' commented one fan, while another wrote, 'Beautiful photo @ruthlangsford 💗 you haven't aged a day, you look amazing!!'.
Other added, 'Love this - both looking great ladies xx', 'Beautiful picture you look so radiant xx' and 'You both look lovely, happy memories for you both 💕'.
Husband and co-host Eamonn even left a cheeky comment, quipping, 'Looking at her here Sam , it comes as no surprise she was expecting ..... Just Gorgeous 😘'.
However, some fans pointed out how much the TV star looked like the late Princess Diana, who tragically passed away back in 1997.
'This look is iconic @ruthlangsford 💕 it's giving me princess Diana Realness,' wrote one fan, while others, who couldn't get over the likeness, added, 'Defo agree Ruth!! Big Princess Di vibes here' and 'Honestly she's the spitting image of her'.
What a lovely comparison!