Women born in 1950s face inequality over pension age for women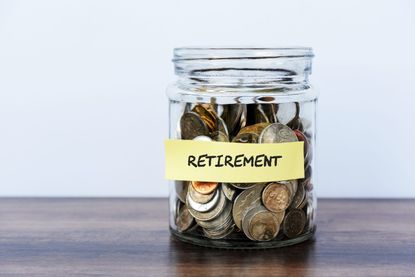 (Image credit: Getty Images)
Millions of women born in the 1950s were forced to work longer following their state pension age increasing from 60 to 65 - and have now been told they cannot claim compensation.
Senior judges ruled this week that the women were not discriminated against when the change was made.
Two women, Julie Delve and Karen Glynnbrought a Court of Appeal challenge over the changes after losing their High Court fight last year. Julie and Karen argued that raising their pension age unlawfully discriminated against them on the grounds of age and sex and that they were not given adequate notice of the changes.
Julie was due to receive her state pension in 2018, at the age of 60, but she will now have to wait until 2024. Karen expected hers at 60 in 2016, but will not receive it until 2022. Michael Mansfield QC, who represented the two women, said the impact of the state pension age change has been "catastrophic for this group".
MORE:The BBC's top earners feature four women for the first time (opens in new tab)
But Master of the Rolls Sir Terence Etherton, Lord Justice Underhill and Lady Justice Rose unanimously dismissed the women's claim. They said, "despite the sympathy that we, like the members of the Divisional Court (High Court), feel for the appellants and other women in their position, we are satisfied that this is not a case where the court can interfere with the decisions taken through the Parliamentary process".
People on lower incomes have faced big financial struggles as a result and navigating the job market at this age is difficult too. There are also fresh concerns that the coronavirus pandemic will heighten struggles and exacerbate the gender savings gap. Some women have been forced to keep working despite health concerns as they're worried about their finances. Not enough was done to warn the cohort of the changes when they were bought in and many say they were penalised.
The United Nations once said women hit by the state pension age change are now at increased risk of "poverty, homelessness and financial hardship".
This is a blow for woman and confusing time for many, so here we have answered some questions you may have.
What is the pension age for women and when did it change from 60 to 65?
Women's state pension age is now 66, this is the first time since the 1930s that men and women could first receive their pension at older than 65. An increase in female state pension from 60 to 65 was legislated in 1995 to save government spending as a result of life expectancy increasing.
The intention to take it beyond 65 was legislated in 2007 and in 2011 it was brought forward from 2022 to 2018. The 2011 Pensions Act also accelerated the increase in the state pension age for women from 63 to 65 to between 2016 and 2018.
Which government raised the pension age?
In 2010, the UK was governed by the Cameron–Clegg coalition, it was during this time that the pension timetable was accelerated.
Can I retire at 60 and claim state pension?
Strictly speaking, you can retire at any age but this may not be a smart idea because you could be left with little to no money as you cannot receive your pension until you reach state pension age.
What age will I get my state pension?
The exact date that you get your state pension will depend on your birthday. You can calculate ithere.
What does WASPI stand for?
WASPI is a voluntary UK based organisation campaigning for equalisation of the state pension age for men and women. The acronym stands for 'Women Against State Pension Inequality' and the groupwas started by five women in 2015, all of whom represent women born between April 6th 1950 and April 5th 1960 - who feel they wereinadequately prepared to live for up to six years without their state pension payment, due to the rapid increase in age by the government.
However, they are not involved in the court case, which is backed by a different campaign 'BackTo60.' The BackTo60 group wants repayment for the years of pension that women have lost out on and WASPI wants "fair transitional arrangements for 1950s-born women."
What's next for the Women Against State Pension Inequality campaign?
WASPI are continuing to fight for their cause. But the BackTo60 campaign who have been instrumental in supporting the court case is helping to contribute to work under the Committee on the Elimination of Discrimination Against Women (CEDAW), an international treaty.
Joanne Welch, the founder of the BackTo60 campaign, told the PA news agency "this isn't over by any means" and they're "actively looking" at taking the case to the Supreme Court because there is no doubt in their minds "that it's discrimination".
Rachel is a freelance contributor to woman&home, covering news as well as books, lifestyle and travel. Her byline has also appeared in The Independent, The Financial Times, ELLE Magazine, VICE, Glamour Magazine and others. She loves nothing more than talking with people to share their stories. When she is not writing you will definitely find her nose in a book or magazine, or perhaps training for the next half marathon, practicing yoga or eating in London's best restaurants.