Oscars 2021 will ban Zoom guests and tracksuits in Covid-proof ceremony
This year's Oscars will move away from Zoom calls and casual attire in a glitzy Covid-proof event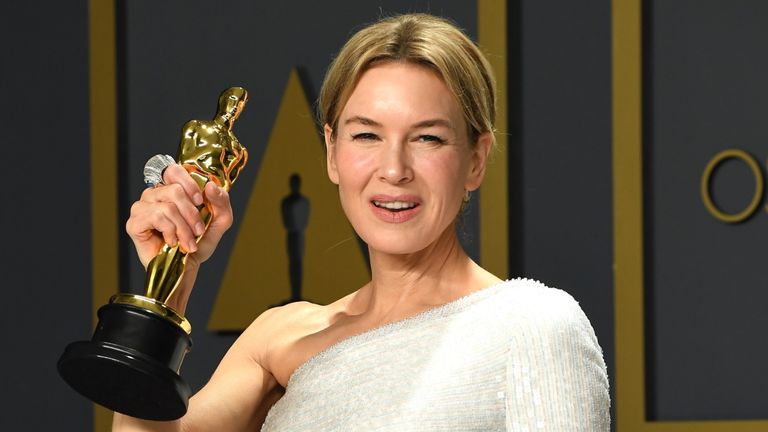 (Image credit: Steve Granitz/WireImage/Getty Images)
The Oscars 2021 is ready to get back to business as usual - and that starts with a ban on Zoom. 
The organizers of the 93rd Academy Awards have warned this year's nominees that they will not be allowed to virtually accept their trophies, even if they have a valid excuse to miss the show. There will also be a strict dress code, with tracksuits, sweats, and pajamas all prohibited from gracing the red carpet. 
The Academy informed guests of the rules of the upcoming ceremony, which is scheduled to take place at Union Station in LA on April 25, in a lengthy (and somewhat cheeky) letter. 
Read more from woman&home:  
• Best hair dryers for fine hair - our top picks for volume and hold
• Best mascaras for sensitive eyes - our favorite delicate formulations
• Best Kindles for digital book lovers - we help you decide which one to buy
"For those of you unable to attend because of scheduling or continued uneasiness about traveling, we want you to know there will not be an option to Zoom in for the show," the Academy wrote. "We are going to great lengths to provide a safe and ENJOYABLE evening for all of you in person, as well as for all the millions of film fans around the world, and we feel the virtual thing will diminish those efforts." 
While many award shows embraced virtual communication during the Covid-19 pandemic, the Oscars are intent on breaking this trend. Organizers have assured guests that it will treat the event 'like an active movie set', installing 'specially designed testing cadences' which promise fast and accurate results. There will also be different instructions given to those traveling from Los Angeles to those traveling from outside of the city. 
As well as obeying Covid-19 safety measures, attendees must adhere to the ceremony's strict wardrobe policy. Nominees, guests, and presenters are advised to wear attire that exudes an 'Inspirational and Aspirational' vibe - so long as it's not inspiring a 'Netflix and chill' night. "Formal is totally cool if you want to go there, but casual is really not," the letter read. 
The Academy also dished out some top tips on making speeches, emphasizing the importance of storytelling when accepting the award. 
"READ THE ROOM. Tell a STORY," they urged. "If you're thanking someone, say their name, not their title. Don't say MY MANAGER, PEGGY just say PEGGY. Make it PERSONAL." 
Reading a pre-written speech is also a major no-no, according to the show's producers. "The audience leans back when they see a winner with a piece of paper in their hand." 
The organizers signed off on a slightly more somber note, acknowledging that 'much has been lost and much has changed since the last Oscars.' 
However, they hope that this year's ceremony will highlight 'the power and necessity of stories to carry us forward, and how movies, in particular, create a special kind of connection between people all over the world.'