Olivia Newton-John hits back at Grease criticism, 'We need to relax a little bit'
Critics have lashed out after a recent airing of the hit film in the UK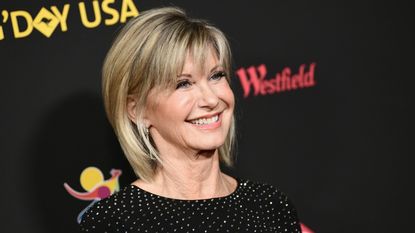 (Image credit: Getty)
Olivia Newton-John has hit back at new criticism over her hit 1978 film Grease.
After an airing of the musical film in the UK, viewers branded the film 'sexist.'
But Olivia has branded the criticism 'silly', saying: "The movie was made in the '70s about the '50s.
"It was a stage play, it's a musical, it's fun, it's a fun movie musical, and not to be taken so seriously. I think everyone's taking everything so seriously."
She added: "In this particular instance I think it's kind of silly.
More from woman & home
"We need to relax a little bit and just enjoy things for what they are. I didn't see it like that at all, and I think it's just a fun movie that entertains people, that's all."
One online critic said of the film: "Only now realising how sexist Grease is & how did people in their 40's get cast as teenagers."
Another added: "Not only is Grease sexist, it's also a terrible terrible film."
While a third commented: "It's a fun film not to be taken seriously. But it's still sexist!!!"
Robyn is a celebrity and entertainment journalist and editor with over eight years experience in the industry. As well as contributing regular to woman&home, she also often writes for Woman, Woman's Own, Woman's Weekly and The Sun.