Netflix's Seaspiracy has opened our eyes to the ocean's real plastic problem and it's heartbreaking to watch
Don't miss this documentary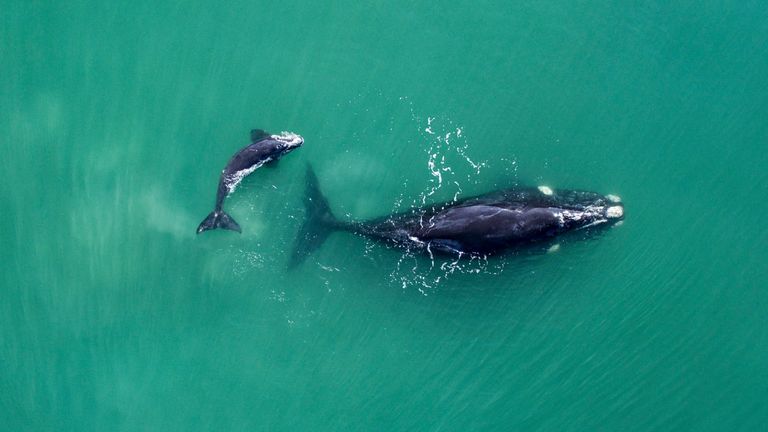 (Image credit: Getty Images)
The latest must-watch documentary to land on Netflix, Seaspiracy, is exposing the effects of fishing gear on the ocean's ecosystem and sealife. 
The shockingly sad movie, directed by Ali Tabrizi has astounded viewers with the blow-by-blow discoveries he made during the course of filming.
Seaspiracy begins as a seemingly simple investigation into the vast amount of plastic going into our oceans around the globe but filming takes an even darker turn when we learn fishing is one of the main culprits of the plastic problem. Astonished by what he discovers, Ali interviews experts and companies finding out why huge fishing corporations are working hard behind the scenes to hide this fact from public view.
A campaign against plastic straws has been in the works for years now, but what we later learn throughout the course of the film is that plastic straws make up 0.03% of plastic sea waste, whereas fishing nets and gear make up an astounding 45%, a fact that many of us are completely unaware of and fishing companies are keen to deflect. Ali explores why, later finding out that the fishing industry draws in over $80 billion dollars a year worldwide - with so much money at stake there's no incentive to cut fishing from the equation.
More from woman&home:
• Best air purifiers to cleanse your home
• Get all zen with our pick of the best yoga mats
• Try these best pillows for your dreamiest night's sleep yet
Even more sinister is what we later learn. Hundreds of thousands of sea turtles, dolphins, whales, and even seabirds are killed in fishing nets every year, along with a staggering 30,000 sharks an hour as these vast, weighted nets are dragged along the ocean floor.
Ali also questions those 'dolphin friendly' labels on fish cans, which allegedly have zero credibility. Seemingly those labels are just another way of making money as tuna companies pay to feature the labels on their tins, yet there is no way of actually regulating whether the fish you buy is in fact 'dolphin safe'.
But they're not the only heartbreaking admissions we discover throughout the film, Ali also reports that human slavery in the seafood industry is reported in 47 countries with modern-day slaves revealing they've spent up to 6 years at sea, working against their will.
Social media exploded after the documentary film aired with sea lovers applauding the exposé, and many vowing to stop eating fish and seafood immediately.
Brit TV star Lucy Watson said, "I used to eat "dolphin safe" tuna before I stopped eating fish. I had NO IDEA "dolphin safe" had zero credibility until I watched #Seaspiracy By eating fish I was killing not only them, but so many others"
Another Twitter user said, "#seaspiracy on Netflix is one of the most horrifying documentaries I've ever seen. Do watch it if you care about oceans/fish. I'm gonna stop eating fish, starting today. A must watch."
While one questioned whether sustainable seafood is ever possible, "There is no such thing as sustainable seafood consumption and unless we change now we're going to lose so much of what makes our planet an amazing place. #Seaspiracy #SeaShepherd"
If you haven't already given Seaspiracy a watch, we'd seriously recommend it. It's informative and heartbreaking in equal measure.  
Lydia is Lifestyle News Editor at woman&home
She writes about off-the-radar travel, food & drink, fashion, beauty and wellness.

Her travel writing has been published in BBC Good Food, Oh magazine, Harper's Bazaar, Town&Country and MailOnline.