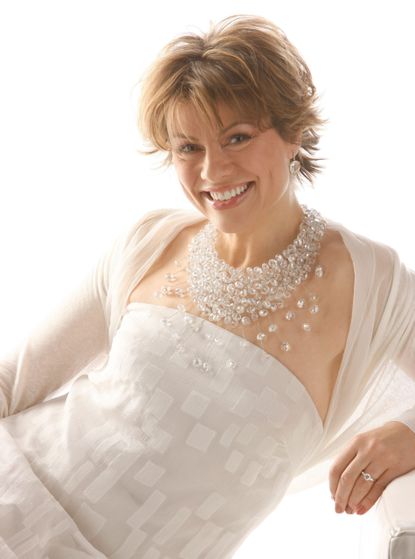 Easing myself into the gorgeous leather-covered cabin of a McLaren 570S recently, I felt a familiar stirring of excitement. My children are aged four and one, and the fastest car ride I've enjoyed in a long time was the one to hospital when I was in labour.
I love cars and I love speed - but it has been a long time since I've had the liberty to take to a car alone. So you can imagine the thrill of being behind the wheel of this beautiful sports car that can reach 60mph in three seconds.I was due to interview the CEO of McLaren so I'd been invited to their headquarters in Woking, an other worldly place, a pristine Willy Wonka-esque building where men in white overalls glide around tending to some of the fastest cars on the planet.
My love affair with cars began with my father. He was an engineer in the army, then a bus driver, a lorry driver, then a London cabbie, and my over-riding memories are of him in blue overalls tinkering beneath a bonnet. He had three daughters and he was determined at least one of them would know their way around a car.
Before I'd even passed my test he taught me everything there was to know about an engine and when I turned 17, he took me out on London's roads during rush hour, forcing me to do three-point turns at a moment's notice and park in the tightest of spots. My dad passed away recently but before he died I told him how much I owed to him for that alone.
And I'm so glad he got to see me appear on Top Gear. I did the "Star in a Reasonably Priced Car" segment, clocking up a track time of 1:54.7 - although that was in very, very wet conditions! On the day, when we were aqua-planning I loved throwing the car around the track and really putting it through its paces - it was utterly liberating.Dad was so proud when his daughter (known in my family with some justification as "calamity Kate") was described by The Stig as "one of the most talented drivers they had ever had around the track".Dad just nodded and smiled sagely. Jeremy Clarkson then invited Dad to watch me in an off-road competition he'd organised, pitting me against Matt Dawson and Ronan Keating. As we took off at pace the stunt drivers said, "Blimey! She has balls of steel". My dad told them, "No, she just doesn't have a clue what she's doing!"
These days I take every opportunity I can to get behind the wheel. My husband and I are just back from taking the children on safari to Kenya, where we spent a lot of time in a beloved Land Rover Defender. At home, I drive a family-friendly Discovery Sport and we're talking about taking a road trip between Calgary and Vancouver next year and I love the idea of doing it in a camper van.
As for that need for speed, a few years ago, I was invited to take part in the Silverstone Classic, an annual event at the famous racing circuit, but I fell pregnant and missed out on the opportunity so it would be amazing to get my racing drivers' licence for that some day. In the meantime I'm hoping to make it to Goodwood for the Festival of Speed in June so I can watch the professionals in action. After all, life really is better in the fast lane.